Sex after Zika: Men should use condoms for 6 months – US health body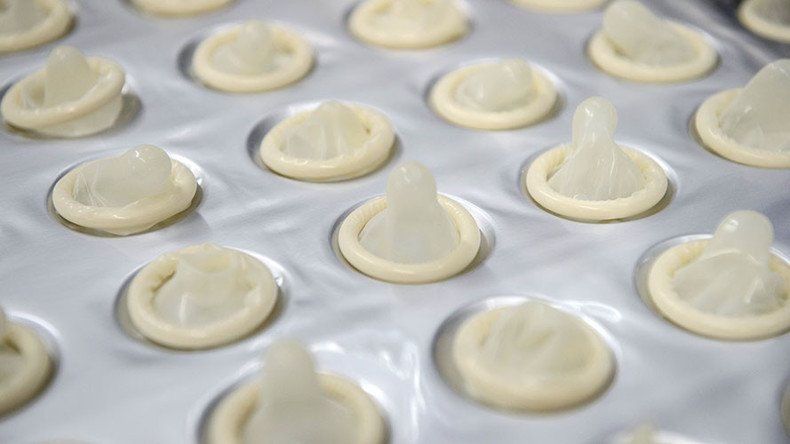 Men diagnosed with the Zika virus should wait at least six months before having unprotected sex, US health authorities said. The advice was less strict for women, who only have to wait eight weeks before attempting conception.
New guidelines from the Centers for Disease Control and Prevention specifies the length of time the virus can live in semen, as well as how long those trying to get pregnant should wait.
"Semen collected from a third man with Zika virus infection had virus particles … at 62 days after fever onset," the document states.
CDC added that it has reported "six laboratory-confirmed cases of sexually transmitted Zika virus disease."
"Based on these data, men and their female partners should wait to attempt conception until the risk for sexual transmission is believed to be minimal. Men who have had a diagnosis of Zika virus disease should wait at least six months after symptom onset before attempting conception."
The health watchdog added that women "with possible Zika virus exposure should be advised to wait at least eight weeks after the last date of exposure before attempting conception."
"Health care providers should provide information on available strategies to prevent unintended pregnancy, including use of the most effective contraceptive methods that can be used correctly and consistently."
Originally discovered in Africa in the 1940s, the relatively new disease first appeared in Brazil in May of 2005, according to the Centers for Disease Control and Prevention (CDC). The new recommendations contain a broader range of suggestions on how to avoid becoming infected with the disease.
The US mainland has seen 273 confirmed Zika cases, 19 of which acquired through sexual contact, the CDC said. Zika could be a bigger problem for those living off of the mainland, however. The New York Times reports that Puerto Rico has registered at least 317 confirmed Zika cases. Although the advice to use contraception as protection against Zika may be helpful for some, it may not prove helpful for the island's estimated 138,000 women who do not want to get pregnant, but have no access to birth control or contraception.
You can share this story on social media: