Australia to equip Olympic team with anti-Zika condoms for Brazil games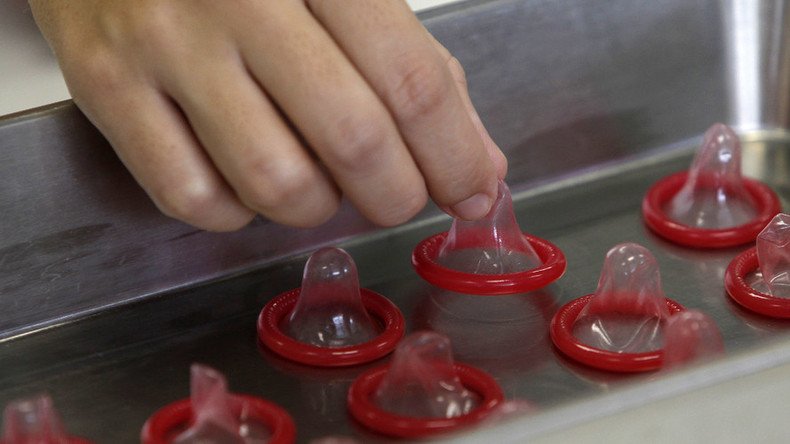 To protect the Australian Olympic team from potential exposure to the Zika virus, Aussie pharmaceutical company Starpharma announced it will team up with world No2 condom maker Ansell to supply virus-proof condoms for the 2016 Rio de Janeiro games.
The Australian Olympic team will be provided with antiviral Dual Protect VivaGel condoms for the upcoming Olympic Games in Rio de Janeiro, scheduled to begin in August.
"Starpharma is delighted to play a role in supporting Australian athletes as they compete on the world-stage at the Olympic Games in Rio," said Starpharma CEO Dr Jackie Fairley.
The Chef de Mission for the Australian team, Kitty Chiller endorsed the offer by the pharmaceutical firm, saying: "The health and wellbeing of the team comes first and our association with Starpharma will provide extra protection for everyone on the team, and is a common sense approach to a very serious problem we are facing in Rio."
Besides offering the typical condom layer of protection, the condom's lubricant contains a gel with antiviral agent, which was developed to kill a number of sexually transmitted infections (STIs) such as HIV, HSV (genital herpes) and HPV (human papillomavirus).
Although Zika is a mosquito-borne virus, in late March, the Centers for Disease Control and Prevention warned that men diagnosed with the Zika virus should wait at least six months before having unprotected sex, as the virus remains active in semen.
Taking the latest research and warnings into account the company conducted more VivaGel tests that "showed near-complete antiviral protection against Zika virus," the company said in a statement.
As no vaccine against Zika virus exists, Starpharma believes their choice of condoms will be the best way to protect athletes at the summer competitions.
"Given sexual transmission of Zika virus is of increasing importance the potent activity of Starpharma's VivaGel® against Zika could prove very significant," Fairley said.
Olympic organizers in Rio have already announced a number of measures to shield the public from the virus. Organizers are offering more than 450,000 free condoms to athletes at the Rio village. The free condom dispensing machines will be available to athletes to include roughly 300,000 male condoms and 100,000 female condoms in addition to 175,000 sachets of lubricants.
In February 2016, the World Health Organization (WHO) declared the Zika virus outbreak a global emergency. It now affects more than 40 countries in total, 20 of which are found in the Americas. The most significant outbreak, and resulting effects on babies, has been reported in Brazil, where an estimated one million people have already been infected with Zika.
Zika virus infection is of particular concern during pregnancy. The CDC recently confirmed that there is now enough evidence to conclude that Zika virus infection during pregnancy is a cause of microcephaly and other severe fetal brain defects. It has also been linked to problems in infants, including eye defects, hearing loss and impaired growth.
On Sunday, the mayor of Rio once again reassured the world that the Zika virus will not affect the Olympics.
"There's not many cases of the Zika virus, especially in the city of Rio. There is the issue with pregnant women and this is something we need to take care of, but I don't know anyone who's got the Zika virus and I know a lot of people so this is not a big issue," Eduardo Paes told Sky News.
"You've got to come and enjoy," he said. "It is an amazing city, an amazing place. People are completely safe here."
You can share this story on social media: