Zika virus may be transmitted by oral sex & kissing, doctors warn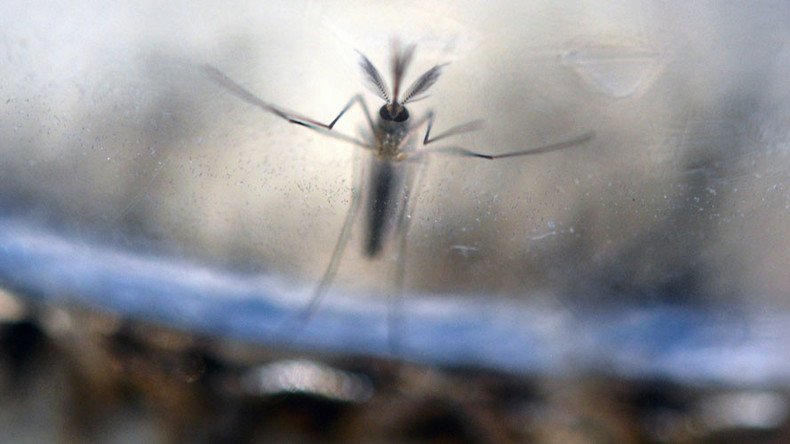 A Zika case in France has led scientists to raise the possibility that the virus could be transmitted by oral sex and perhaps even kissing.
In a letter to The New England Journal of Medicine calling for stronger transmission prevention guidelines, a group of doctors highlighted a recent case where a woman appears to have contracted the virus from her partner through oral sex.
The 24-year-old woman in Paris fell ill with Zika symptoms on February 20, 10 days after her 46-year-old partner returned from Rio de Janeiro. He had experienced Zika symptoms in Brazil that had ended just as he returned to France.
The letter outlines the couple's sexual engagements in the weeks before being tested for the virus, pointing out that blood tests and swabs indicate that transmission was most likely via oral, rather than vaginal, sex.
Each of the couple was tested for the Zika infection on February 23: the male patient tested positive for high levels of the virus in his semen and urine, but not in his saliva or blood.
The female patient tested positive for the virus in her urine and saliva, and antibodies in her blood but a vaginal swab came back negative for the infection. The results support the hypothesis that the virus was contracted through oral sex.
However, the doctors couldn't rule out the possibility that the virus was contracted through "other biological fluids, such as pre-ejaculate secretions or saliva exchanged through deep kissing".
The doctors called for a recommendation regarding the possibility of the virus transmission through oral sex.
READ MORE: Australia to equip Olympic team with anti-Zika condoms for Brazil games
They also asked for clarification on how long a man, returning from countries where active Zika transmission is occurring, "should continue to use condoms during sexual contact with pregnant women and those of child-bearing age."
There is currently no vaccine or medicine for treating the virus, and many of those infected do not display symptoms.
Zika has been detected in at least 58 countries and territories around the world, with South America reporting the most active transmissions. Pregnant women can pass the virus to the fetus, which can result in serious birth defects including an underdeveloped skull and brain.
You can share this story on social media: