Russia 'to take 380 athletes to Rio' as Isinbayeva submits individual application to compete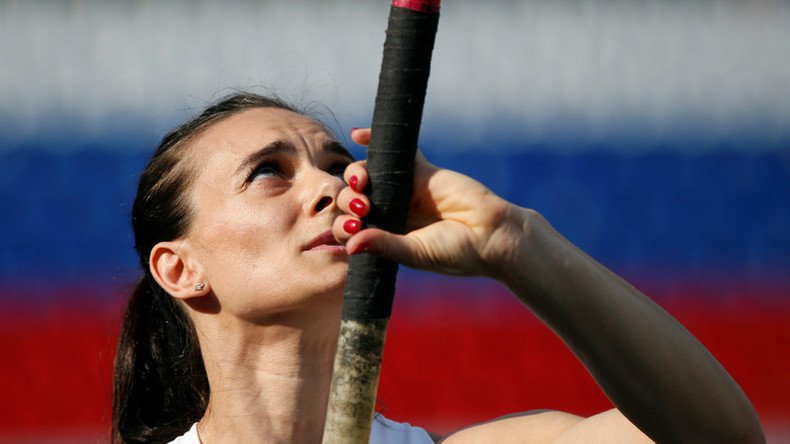 Russia is looking to be represented by 380 athletes at this summer's Olympic Games in Rio de Janeiro, Brazil, according to Russian officials.
The head of the Russian Olympic delegation, Igor Kazikov, confirmed on Thursday that it would be taking 650 members to Rio, including 380 athletes.
Originally Russia planned to send 430 athletes to the event, but with the Russian track and field team still suspended from competing by the International Association of Athletics Federations (IAAF) the number is now reduced, Kazikov explained.
In June, the International Olympic Committee (IOC) upheld the IAAF's decision to leave Russia's ban in place, with numerous issues yet to be resolved over the country's implementation of an adequate policy to tackle doping and corruption issues.
"Although good progress has been made, the IAAF council was unanimous that RUSAF [The Russian Athletic Federation] had not met the reinstatement conditions," stated IAAF head Sebastian Coe.
Russian sport has been beset by problems since the publication of a World Anti-Doping Agency (WADA) report in November 2015 that pointed to a large number doping violations.
However, the IAAF ruled in June that 'clean' Russian athletes will be able to apply for permission to compete in the 2016 Summer Olympics if they can prove they have not taken banned substances.
READ MORE: Russian athletes must be individually evaluated to determine Olympic eligibility - IOC
Double Olympic pole vault gold medalist Yelena Isinbayeva has taken advantage of this ruling to request clearance to compete in Rio.
A spokeswoman for the All-Russia Athletic Federation (ARAF) confirmed Isinbayeva, who won gold in Athens in 2004 and Beijing in 2008, has filed an application to the sport's governing body.
Isinbayeva had earlier threatened to take legal action if she is prevented from competing in Rio, claiming that a ban would be "a violation of human rights."
"I won't keep silent – I'll turn to a human rights court," she said.
"I'll prove to the IAAF and the World Anti-Doping Agency that they have made the wrong decision. I'll do this demonstratively so that it is understood that Russia won't stay silent."
Isinbayeva wrote to the New York Times just before the IAAF's meeting in June, demanding an end to the ban for the sake of clean Russian athletes.
"If some Russian athletes have failed doping tests, why must Russia's clean athletes face a ban?" she wrote.
"Why shouldn't we be able to compete in Rio against the clean athletes from other countries in Rio?"
In addition to her two gold medals, Isinbayeva also won bronze at the London 2012 Games. She has promised to "win a third gold under the Russian flag at the Rio Games," in an interview with RT.
The Rio Olympics get underway on August 5 and run till August 21.
You can share this story on social media: