Russian athletes banned from Rio 2016 Olympics as IAAF upholds suspension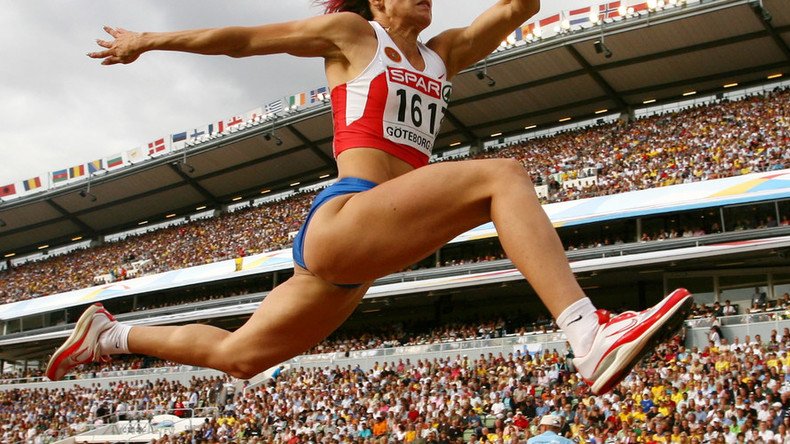 The International Association of Athletics Federations (IAAF) has upheld its ban of Russia's track and field team over allegations of doping. This means the team will be excluded from this summer's Olympic Games in Rio de Janeiro.
"Although good progress has been made, the IAAF council was unanimous that RUSAF (Russian Athletic Federation) had not met the reinstatement conditions," IAAF head Sebastian Coe said at a press conference in Vienna. "And the Russian athletes could not credibly return to international competition without undermining the confidence of their competitors and the public. As a result, RUSAF has not been reinstated to membership of the IAAF at this stage."
While the ruling appears final, the main hope of competing in Rio for Russian athletes who have not been found guilty of doping lies with the International Olympic Committee (IOC), which meets with other sports bodies next Tuesday in Lausanne, Switzerland.
There, officials will look into "whether and if individual athletes should be given individual justice," the Guardian reports.
Many Russian athletes who have not tested positive for a banned substance are expected to take their cases to the Court of Arbitration for Sport.
"The athletes with clean records who have never used banned drugs will be making their own decisions now," RUSAF president, Dmitry Shlyakhtin, told RT. "Clean athletes still have chances to go [to the Olympics] if they take their cases to court."
Two-time Olympic pole-vault champion Yelena Isinbayeva vowed to appeal to a human rights court after the decision was announced.
Athletes with proven clean records could have the chance to enter international competitions, however not under the flag of the Russian Federation, the reporters in Vienna were told.
"If there are individual athletes who can clearly and convincingly show they are not tainted by the Russian system because they have been outside the country or subject to other strong, anti-doping systems, including effective drug testing, then there should be a process through which they can apply to compete in international competition, not for Russia, but as a neutral athlete… The council made a rule change to that effect," international anti-doping expert Rune Andersen said at the IAAF press conference.
The Russian Anti-Doping Agency (RUSADA) was "at least 18-24 months away from returning to full operational compliance with the world anti-doping code," Andersen added.
Russia's Sports Ministry has already released a statement expressing its disappointment with the IAAF's decision. It has urged the International Olympic Committee to assess the consequences of banning Russia's national team from the 2016 Olympic Games.
"The Ministry is calling upon all members of the International Olympic Committee to once again assess the consequences the precedent (ban of the national team from the Olympic Games) will have both for Russian athletes and all of Russian people as well as for other members of the Olympic movement," the statement says.
"The decision to ban RUSAF was an expected one, we predicted that," Russia's Sports Minister Vitaly Mutko said, adding, "We will respond."
The World Anti-Doping Agency (WADA) first made allegations against Russia in November 2015, accusing the country's athletics and anti-doping bodies of massively breaching anti-doping rules. The IAAF suspended Russia in November over the accusations.
Aleksandr Zhukov, head of the Russian Olympic Committee, said on Wednesday that RUSAF was ready to become a member again as it has met over 40 conditions set forth by the IAAF to be accepted back.
Russia's Olympic Committee stood up for the athletes earlier this week, writing to the International Olympic Committee (IOC) and asking the body to allow those who didn't use doping to compete.
"These athletes are the majority in Russia. They try to reach their goal – participation in the Olympic Games – due to their hard work and constant training," the letter said.

The commission also addressed IOC President Thomas Bach directly, hoping that "the great history and the contribution of [Russia] in the Olympics won't be crossed out."
Russian Sports Minister Vitaly Mutko also wrote an open letter to IAAF head Sebastian Coe, so that the world knows that "Russian sport is healthy and clean, and not like it is shown abroad."
"Clean athletes who have dedicated years of their lives to training and who never sought to gain unfair advantage through doping should not be punished for the past actions of other individuals,'' Mutko wrote in his letter to Coe.
"Additionally, Russia's athletes must not be singled out as the only ones to be punished for a problem that is widely acknowledged to go far beyond our country's borders."
However, these efforts now appear to have been in vain.
IOC vice-president John Coates had criticized Russia's anti-doping agency and athletics body ahead of the decision.
"Presenting an Olympic medal is always an honour," Coates, who is also president of the Australian Olympic Committee, said at a ceremony in Melbourne, when he belatedly awarded a London 2012 Olympics gold medal to Australia's Jared Tallent."But more so on this occasion to be part of rectifying, in some way, the massive injustice perpetrated on Jared by a doping cheat and aided by a Russian Anti-Doping Agency and Russian Athletics Federation that were rotten to the core."
Tallent was promoted from silver after Sergey Kirdyapkin, who claimed gold at the Olympics in 2012, was accused of doping.
The situation had become all the more difficult for Russia after the latest WADA report, claiming that hundreds of attempts to conduct drug tests on Russian athletes this year have been prevented by armed security forces.
Drug testers couldn't carry out the tests and athletes evaded doping control, the report added.
You can share this story on social media: