Isinbayeva: IAAF decision discrimination on national grounds, violates human rights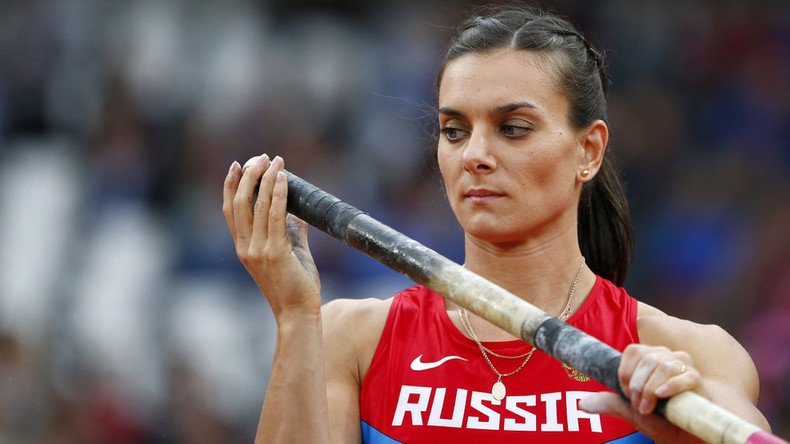 Russia's two-time Olympic pole vault champion Yelena Isinbayeva has said that IAAF's decision to place a ban on Russian athletes over alleged violation of anti-doping rules is "discrimination on national grounds." The sportswoman vowed to appeal to a human rights court.
IAAF upholds ban against Russian athletes ahead of Rio Olympics LIVE UPDATES
The Council of the International Association of Athletics Federations' (IAAF) suspension "is a violation of human rights," Isinbayeva told TASS news agency on Friday. "I will not keep silent, I will take measures. I will go to the court of human rights. I will prove IAAF and the World Anti-Doping Agency (WADA) that they've made a wrong decision."
Saying that she has already tried to make a stand for the Russian sports community and prove the allegations wrong, Isinbayeva told the agency that she "hasn't been heard." The decision - which puts at stake Russia's participation in the Rio 2016 Olympics - will break the careers of many young athletes, Isinbayeva said.
"A four-year pause is a huge gap, a huge abyss that not everyone will be able to overcome. I express my anger, disapproval, fury and the strongest hurt [caused by the] IAAF."
In her resolve to "instate justice," Isinbayeva claimed that she considers the international body's judgement "discrimination on national grounds."
"We have been blamed for something we haven't done... just because we are from Russia," she told TASS. The IAAF's competency in standing for "clean athletes" is now under question, she added.
"[T]hose of us who have never used banned substances will be punished for the behavior of others," the sportswoman, who has participated in the Olympic Games four times, earlier wrote in an open letter to the New York Times.
You can share this story on social media: