Child hooligans: Fans as young as 12 receive Football Banning Orders in Britain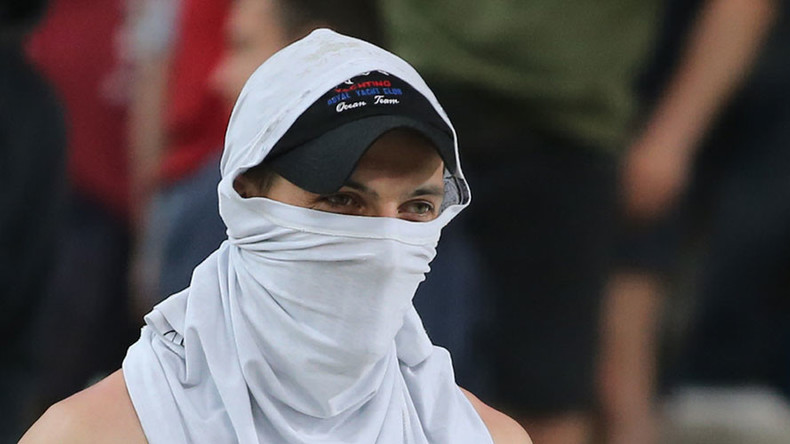 More than 100 child football hooligans – some as young as 12 – have been banned from attending games in Britain for taking part in organized violence.
The figures, obtained by the Press Association through the Freedom of Information Act, were released in the wake of a trouble-filled first week at Euro 2016.
Read more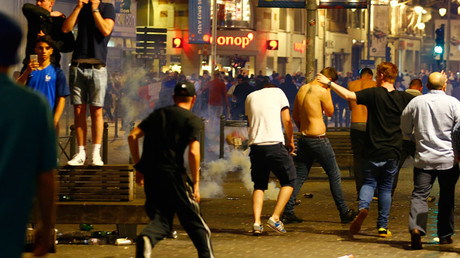 One 12-year-old was given a Football Banning Order (FBO) after being abusive and throwing missiles following Newcastle United's 3-0 defeat at home to Sunderland in their English Premier League clash in April 2013.
The north east of England saw the highest number of FBO's issued to under-18s, with 43 banned in the three years up to April this year by Northumbria police alone.
Cleveland police confirmed a 14-year-old fan had been given a banning order during the same period, with another 11 youngsters also handed FBOs.
Chief Superintendent Steve Neill said: "We recognize these numbers are high, but a large number of these orders were issued following the Tyne-Wear derby in April 2013 where several young people got involved in disorder.
"Following this game we made a concerted effort to change the way we work and engage with the thriving football community that exists in the North East," the BBC reports.
The orders, which can last from three to 10 years, can be issued by courts after a football-related conviction, or following complaints by prosecutors or police forces.
Anyone breaching an order can be fined £5,000 (US$7,300) or given a prison sentence.
Thirteen under-18s were banned in Scotland, with another 10 hit with FBOs in London, but concerns have been raised about inconsistency in police methods, after it emerged that Greater Manchester, Leicestershire, Derbyshire and more than a dozen other force areas have no youngsters banned.
READ MORE: Police use tear gas to disperse England football fans in Lille, France
Amanda Jacks, a case worker with the Football Supporters' Federation, said children needed proper guidance to stay away from trouble and felt that banning orders should be used as a "last resort."
She said: "There's no doubt that there is a glamorization of football disorder and kids are attracted to it for the wrong reason.
"There does need to be some consistency - if 14, 15, 16-year-olds are getting banning orders, that should be the last resort, not the first."
Dr Geoff Pearson, a senior law lecturer at Manchester University, said there were "huge discrepancies" between forces and Britain should follow Europe's lead by running education programs for youngsters, encouraging them to behave.
A total of 2,181 FBOs were in force (covering all age groups) in September 2015, according to the Home Office.
Read more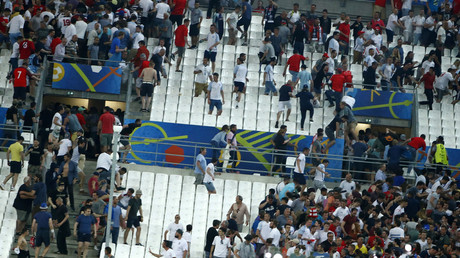 Police forces across England, Scotland and Wales were asked to supply data, with eight not supplying the requested information or failing to respond.
Despite efforts to clamp down on hooliganism and violence in football across Europe, the problem refuses to go away, as highlighted by events at the Euro 2016 tournament in France.
Russia was handed a suspended disqualification last Tuesday, after trouble before and during their game against England in Marseille.
Followers of France, Germany, Ukraine, Hungary, Belgium, Croatia and Portugal have also been involved in disturbances during the competition.