Former head of Moscow Anti-Doping Laboratory faces criminal charges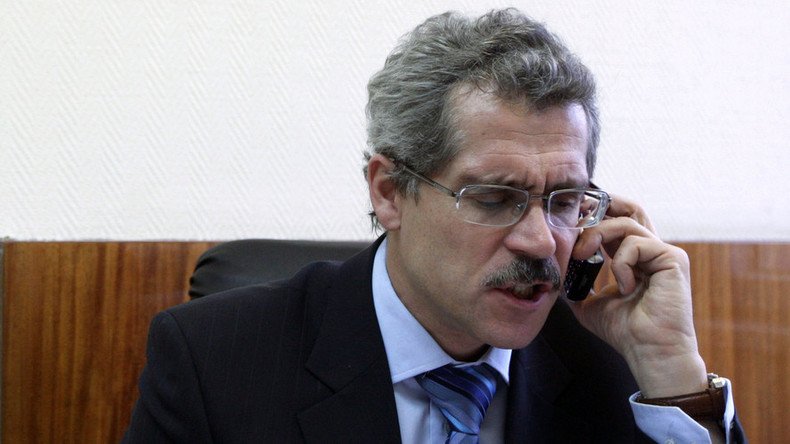 The discredited former chief of the Moscow Anti-Doping Laboratory, Grigory Rodchenkov, now faces criminal proceedings on charges of abuse of authority by Russia's Investigative Committee.
The case focuses on media reports alleging violations of anti-doping regulations (including his participation) in Russian sports, as well as the information presented in the report of World Anti-Doping Agency (WADA) in November last year.
Of particular note is Rodchenkov's decision to deliberately destroy evidence after being asked by WADA to preserve and freeze blood samples in December 2014.
READ MORE: Sochi Olympics doping allegations
The Investigative Committee's spokesman, Vladimir Markin, explained the case by chronicling the events that eventually led to the suspension of the Moscow lab, as well as creating massive suspicion and mistrust of Russian athletes.
On December 9, 2014, WADA sent a letter to Rodchenkov, then-director of the Anti-Doping Center, asking that all blood samples that had been taken in the previous three months (as well as those taken in the future) were to be frozen and stored until further instructions from WADA.
On December 10, Rodchenkov confirmed by e-mail receipt of the letter and assured that the samples would be properly stored.
On December 12, in violation of the Anti-Doping lab's regulations, Rodchenkov issued a verbal order to his staff to discard 1,437 samples. His staff complied the same day.
"Rodchenkov used his authority despite the legal interests of the aforementioned organization and with the purpose of gaining personal advantages and benefits, thus having abused rights and legal interests," Markin said.
"Thus, the Anti-Doping Center lost the right for work. Rodchenkov's activities also have affected the interests of state, damaging its reputation, discrediting the country's anti-doping policies, and caused revoking of the international license from the laboratory, which had been established at expense of the federal budget."
You can share this story on social media: