Fantasy football: Euro 2016 mascot… or sex toy?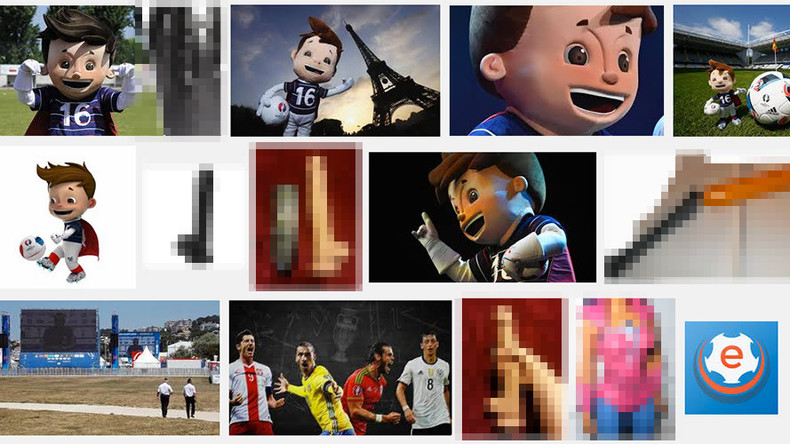 UEFA faces embarrassment ahead of Euro 2016 as it has emerged that their mascot, a small boy sporting a cape with superpowers, shares its name with a popular sex toy.
Super Victor is the name of the Euro 2016 mascot that's causing a storm in the build-up to the tournament. It shares its name with a popular sex toy available for purchase online.
The tournament mascot was initially unveiled back in November 2014, then as a nameless character, before the public were invited to vote between three names in a social media poll.
However, the mascot's name is not as innocent as it seems, with a Google search also bringing up results for marital aid. Football fans, especially children for whom the mascot is aimed, could be left blushing with some of the results that appear when searching for his name. Driblou and Goalix were the other options for voters.
The tournament organizers defended the name, saying that it was based on the idea of victory and refers to super powers the small boy gained when he found a magic cape, boots and ball.
"All we can say is that they [the sex toys] are not produced by UEFA," a UEFA spokesman added.
Four years ago, the governing body of football in Europe faced no such problems with their mascot, as the European Championship in Poland and Ukraine went with the safe names of Slavek and Slavko.
READ MORE: Euro 2016 fans to light up Eiffel Tower via Twitter
This time around, UEFA's marketing department appears to have been slacking with its research as they failed to notice that their mascot shares its name with a sex toy. One simple search on Google could have prevented this blunder from happening.
You can see Super Victor in action at this evening's opening ceremony before France versus Romania kicks off the biggest-ever European Championship, featuring 24 teams for the first time in the tournament's history.