Euro 2016 fans to light up Eiffel Tower via Twitter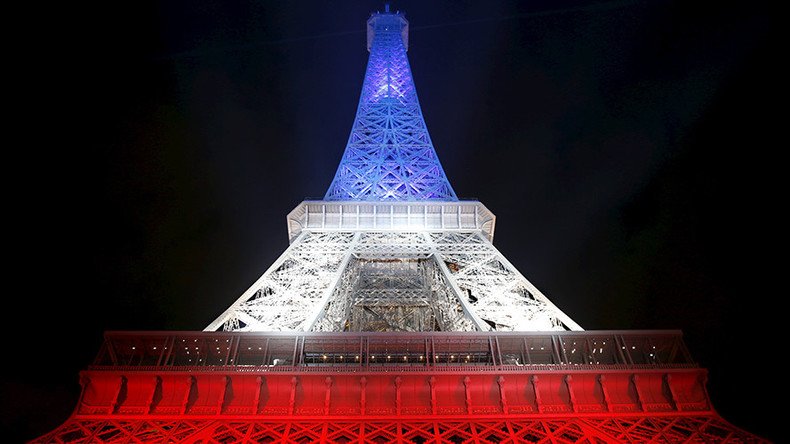 Twitter users will have a chance to light up the Eiffel Tower in the colors of their national team by sending tweets with special tags during the Euro 2016 soccer tournament, which kicks off in Paris on Friday.
Every night, 10 minutes after the last game of the day, the Eiffel Tower will be illuminated in the colors of the national team that receives the biggest number of tweets with the special tag representing that country.
For example, to support the England team, tweets should include #ENG or #TogetherForEngland.
The tags will also have their own triggered emojis representing each country.
Twitter announced the plan via a statement on Wednesday.
UEFA Euro 2016 kicks off in Paris on Friday, June 10 and will be played until July 10.
An estimated 2.5 million fans are expected to watch matches in the stadiums during the tournament, with 1.5 million foreign visitors traveling to France for the event.
You can share this story on social media: