Obama won't attend Muhammad Ali funeral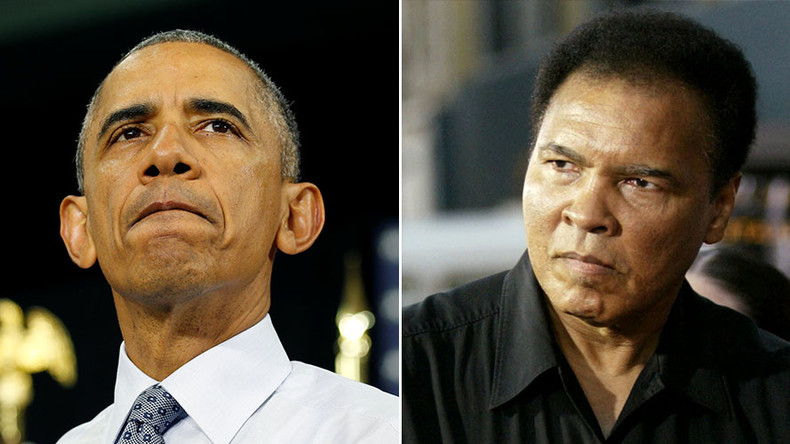 US president Barack Obama will miss Muhammad Ali's funeral on Friday due to a clash with his daughter's high school graduation.
Obama and his wife Michelle will be in Washington for their daughter Malia's ceremony, a spokeswoman for the president said.
White House senior adviser Valerie Jarrett, who knew Ali, will deliver a letter from the Obamas to the late boxer's family.
READ MORE: Family confirms Muhammad Ali died of septic shock, funeral to be held on Friday
Family spokesman Bob Gunnell said Ali's widow Lonnie spoke to Obama over the phone and appreciated his "kind words and condolences."
After Ali's death, Obama said he kept a pair of his gloves in his private study underneath a picture of the legendary boxer beating Sonny Liston in 1964.
Read more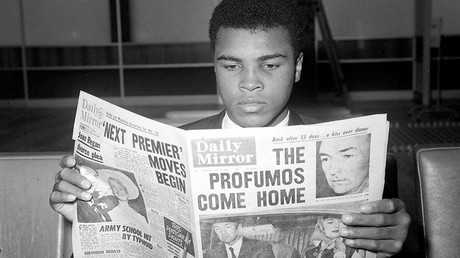 He said Ali would be remembered "not just as skilled a poet on the mic as he was a fighter in the ring, but as a man who fought for what was right – a man who fought for us."
Turkish President Recep Tayyip Erdogan and King Abdullah II of Jordan will be at the service, which will be open to the public and streamed live on the internet.
Up to 15,000 people are expected to attend the funeral at Freedom Hall, which follows a procession through the streets of the boxer's home town of Louisville.
Ali died last Friday at the age of 74 in Phoenix, Arizona. The three-time world champion had been admitted to hospital earlier in the week with a respiratory condition, having suffered with Parkinson's disease for 32 years.
Hollywood actor Will Smith and former heavyweight champion Lennox Lewis are amongst the pallbearers, while ex-US president Bill Clinton will speak at the funeral.
READ MORE: Muhammad Ali funeral: Lennox Lewis & Will Smith to be pallbearers
Ali began planning details of his own funeral many years ago, insisting he wanted an open and inclusive service.
"This began with 'The Champ' a decade ago," said Gunnell. "Ali said, 'This is what I would like to see, this is the type of program that I would like to see, that is inclusive of everyone, where we give as many people an opportunity that want to pay their respects to me.'"
People queued overnight on Tuesday to get the first tickets.
"I am here to get tickets for my grandson. He is eight," Angela Smith Ward, a former Army employee, told Agence France-Presse.
"I want him to know that you can be great no matter where you come from."