Muhammad Ali funeral: Lennox Lewis & Will Smith to be pallbearers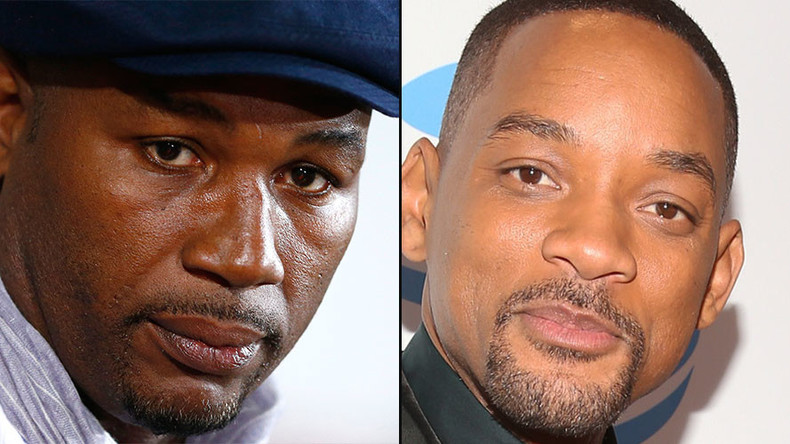 Former world heavyweight champion Lennox Lewis and Hollywood star Will Smith will be pallbearers at Muhammad Ali's funeral.
READ MORE: Family confirms Muhammad Ali died of septic shock, funeral to be held on Friday
Lewis, who was the undisputed title holder after beating Evander Holyfield in 1999, described Ali as being like a father to him.
"He was like family – he is going to be forever missed and always remembered," said Lewis.
"Words cannot begin to describe the loss we all face in the passing of one of the greatest citizens this world has ever known.
"Boxing has lost its greatest ambassador and the world has lost one of its greatest voices."
READ MORE: 'God came for his champion': Tributes flood in for Muhammad Ali
Smith will join Lewis as a pallbearer at the funeral.
The actor was nominated for a Golden Globe and an Academy Award for his portrayal of Ali in the 2001 film of his life.
A source close to Smith told HollywoodLife.com that the 47-year-old is totally heartbroken his idol is gone.
"Will is devastated about Muhammad's passing," the source said. "While making the biopic based on Muhammad, they spent a lot of time together and Will had nothing but the utmost respect for the man, who was a cultural icon."
The other pallbearers will be Jerry Ellis – the brother of Jimmy, Ali's former sparring partner and fellow world heavyweight champion – Ali's cousins John Grady and Jan Wadell, nephew Ibn Ali, former brother-in-law Komawi Ali, and family friend John Ramsey.
Ali, formerly named Cassius Clay, died on Friday in Phoenix, Arizona, aged 74.
READ MORE: Social media explodes with love for 'life-supported' Muhammad Ali

He had been admitted to hospital earlier in the week with a respiratory condition having suffered with Parkinson's disease for 32 years.
Wife Lonnie Ali, former US President Bill Clinton, Recep Tayyip Erdogan, the president of Turkey, Malcolm X's daughter Attallah Shabazz, eldest daughter Maryum, and American actor Billy Crystal will be amongst the speakers at funeral.
The memorial service will be open to the public and streamed live on the internet for those unable to attend.
"Everything that we're doing here was blessed by Muhammad Ali and was requested," said family spokesman Bob Gunnell.
"He wanted the memorial service to reflect his life and how he lived. He wanted everyone to be able to attend. He was the people's champ and he wanted the memorial service to reflect that."
The funeral will take place at the Freedom Hall in Ali's hometown of Louisville on Friday and Gunnell stressed it was the former champ's wish for the ceremony to "be inclusive of everyone."
"Muslims and people of all faiths could attend and perhaps learn more and be like Muhammad Ali and open their hearts to everybody," he added.
"This is not a political statement. This is not about politics. This is about how Muhammad Ali lived his life."