Lufthansa mocks England fans in new Euro 2016 TV advert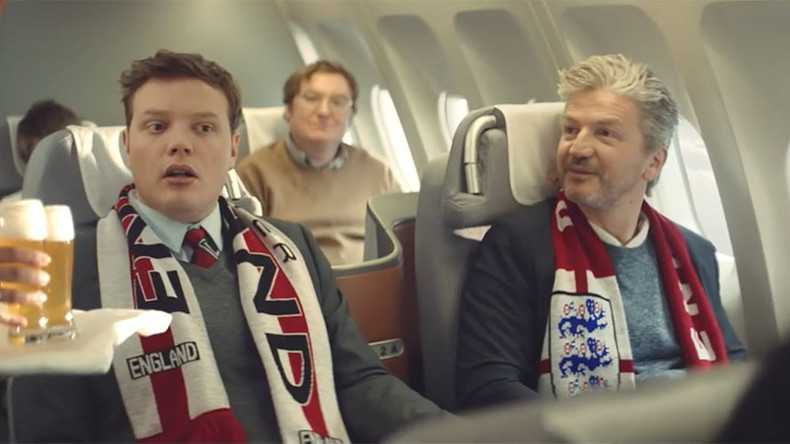 German airline Lufthansa has mocked England football fans with its latest advert for the upcoming Euro 2016 tournament in France.
The advert starts with two England fans, wearing football scarves along with their suit jackets, waiting in the departure lounge at an airport.
One fan says: "Flight's cancelled - they've rebooked us on Lufthansa."
The other replies: "Lufthansa? We're flying with the Germans?!"
The scene switches to the plane, where the younger fan is sitting in front of a traditional Bavarian 'oompah band'.
A young fan in a Germany shirt brandishes four fingers towards the Englishman - in reference to the Germans' four World Cup wins.
But it all turns to be just a bad dream for the England fan, as he is later served a cold beer – although the young German fan continues to taunt him from the seat behind.
England fans have generally enjoyed their journeys to Germany in recent years, having not lost there since 1987.
Whether Lufthansa's efforts reach the dizzy heights of other aviation/football-themed videos is open to debate, with Turkish Airlines' 2011 Manchester United commercial one of the best from the past few years.
While Wayne Rooney thundering a volley on a plane at Bobby Charlton's head is a thing of genius, undoubtedly the finest ever football commercial has to be Nike's airport-based 1998 offering featuring one of the most talented Brazilian teams in history.
Maybe British Airways can use some of these as inspiration for a retaliatory video towards Lufthansa?