What next for Conor McGregor?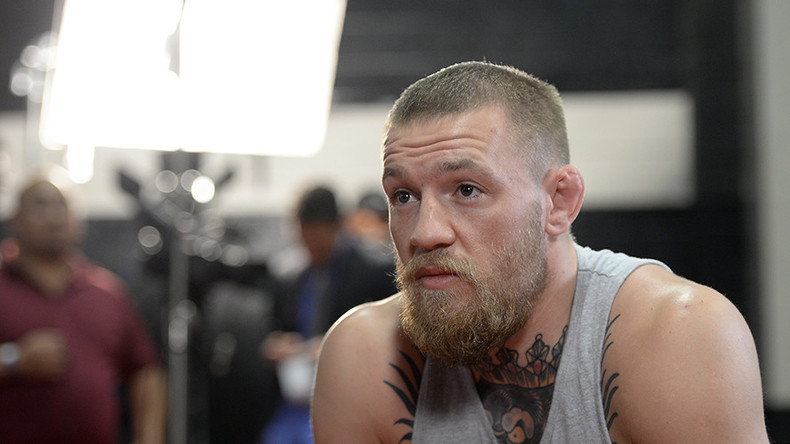 After Conor McGregor's stunning announcement that he is retiring from the UFC, question marks have emerged over what the Irish fighter will do next.
The outspoken brawler has become the face of the UFC in recent times and was scheduled to fight Nate Diaz in an eagerly awaited rematch in July.
However, McGregor's brief post on Twitter stating his retirement was followed by UFC President Dana White confirming that he had been pulled from UFC 200 in Las Vegas.
READ MORE: Conor McGregor announces retirement after being yanked from UFC 200
As such, and with no more comment from the fighter or his camp, what is next for McGregor?
White's latest comments are interesting given the number of different connotations that could happen around UFC 200.
McGregor's refusal to leave a training camp in Iceland to promote the upcoming event in Las Vegas was a key reason for the Irishman being pulled, while White has confirmed that money was not behind the decision.
However, the UFC chief has confirmed that he still has a good relationship with McGregor and would consider reinstating him to UFC 200 if the opportunity arose.
"Our relationship isn't damaged at all," White said.
"I'm not even mad a little bit. When Conor went out, 10 other people called asking to go in.
"Yeah, if he called me after this interview, we would probably still do it. The problem with this whole thing is you have to be here to promote your fight and you have to shoot this commercial.
"We're spending $10 million in promotion for UFC 200, and all that money is motion. You can't do this. I don't care who you are, or how big you are, you can't do this."
White stated that he believed McGregor would fight in the UFC again in the future.
He also clarified that if McGregor confirmed his retirement, Jose Aldo and Frankie Edgar's bout at UFC 200 would become a title fight to take the Irishman's belt.
A host of other fighters have come out in support of the UFC, claiming that McGregor should be made to promote the event the same as everyone else.
Flyweight title challenger Henry Cejudo backed the UFC's decision.
"If you think you're higher than UFC, if you think you're better than all the other fighters, then maybe you should get pulled," he said.
Demetrious Johnson echoed his upcoming opponent's sentiments.
"If the man wants to retire, he can do whatever he wants," Johnson said.
"But, good thing the UFC was like, 'If you're not going to come to the press conference, we're going to have to pull you.' Conor was like, 'Sweet, thanks for the cheese, I'm out.' They're both doing their thing."
Veteran mixed marital artist Benson Henderson was more critical of the UFC, saying McGregor is acting up "because he was allowed to for much of his career."
One way or the other, McGregor is still training.
His former coach Halli Nelson has posted a video of the 27-year-old Irishman training in Iceland, which suggests the announcement could well be a ploy before he returns to action.
While there are a host of ways it could play out, a return to the UFC is the most apparent option.
However, there is also a growing train of thought that McGregor could switch to the WWE, which would certain suit his antics and self-promotion away from the action.
Coach John Kavanagh has added fuel to the wrestling fire by posting a WWE picture on Instagram.
This has been complemented by Irish WWE fighter Becky Lynch suggesting on Twitter that McGregor should join her in wrestling.
Given that McGregor's last fight in the UFC was the defeat to Diaz, the Irishman certainly has a point to prove if he is to be remembered as one of the best of a generation.
UFC commentator Mike Huang has stated that although the sensational brawler will be in the public consciousness for a long time to come, if he does not fight again a Hall of Fame spot will not be forthcoming.
"McGregor's meteoric rise to greatness was as swift as his surprise exit," he said.
"In other sports, when greatness was cut short by injury or early retirement, there's still some modicum of track record to judge.
"I think McGregor's got enough. But it falls short of any Hall of Fame consideration and certainly outside of any 'greatest featherweight' or 'greatest pound-for-pound' discussions."
The world will continue to wait and see what this controversial and outspoken fighter will do next, with it looking unlikely that McGregor will slip into obscurity any time soon.