Soccer shockers: Would Leicester be the most surprising title winners ever?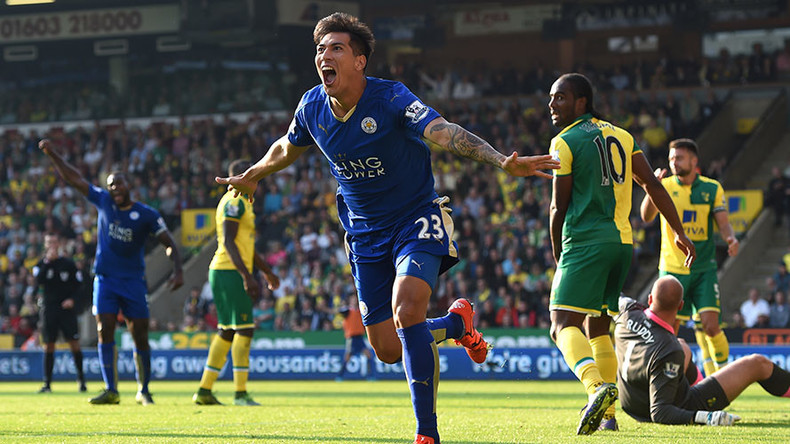 Leicester City's relentless march to what would be their first-ever top flight title would arguably be one of the most unlikely success stories in recent years.
Having narrowly avoided relegation from the Premier League last season, the Foxes now find themselves in the enviable position of being five points clear at the top of the table with just four games to play.
Footballing legends such as Alan Shearer and Gary Lineker believe a Leicester title win would be the greatest ever feat, yet there are some excellent cases to be made for other teams' achievements.
Nottingham Forest fans would argue their 1978 title victory was the unlikeliest story.
Read more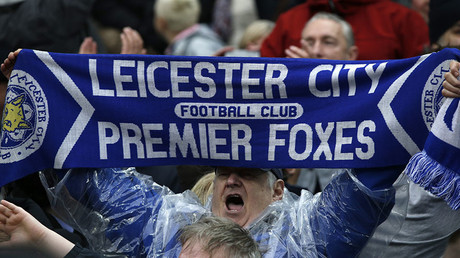 A club languishing in the second tier gets taken over by a temperamental manager and goes on to win the league certainly seems something of a fairy tale.
In Brian Clough's first season at Forest he led the club to promotion and followed up the season after by claiming the league title and the League Cup.
As if that wasn't enough, Forest went on to win successive European Cups, when the competition was still a straight knockout tournament.
Hellas Verona's Serie A success in 1985 is another achievement which could be argued to rival a Leicester title win.
In a league containing Michel Platini, Diego Maradona and Karl-Heinze Rummenigge, Verona stormed to the championship losing just two games all season.
At a time when Serie A was enjoying some of its finest years, Verona's victory was built on simplicity and hard work – not dissimilar to the way Claudio Ranieri has gone about his business with Leicester.
However, Verona had reached the Coppa Italia final twice prior to winning the title, so perhaps it wasn't a massive surprise.
Montpelier's Ligue 1 victory in 2012 was a major surprise in France – particularly to the likes of Paris Saint Germain.
The club had never won the title before, but with Olivier Giroud, Remy Cabella and Younes Belhanda leading the way Montpelier stunned PSG to claim the crown.
They racked up a record total of 82 points, a number which ironically matched the £82 million ($116 million) PSG spent on transfers in the January window.
Kaiserslautern's 1998 Bundesliga success was similar to Forest's as they also achieved it the year after winning promotion.
Their points tally of 68 was a reflection of a fairly weak league that year, but the fact they had a 21-year-old Michael Ballack in their line-up was perhaps an indicator of the strength of their own team.
With Olaf Marschall topping their scoring charts with 21 goals, Kaiserslautern pipped Munich to the league title by two points.
Many people argue Blackburn Rovers "bought" their way to the Premier League title in 1995, yet that isn't really the case.
Their closest challengers that season were Manchester United. Rovers spent $10.3 million, while United forked over $12.6 million.
Read more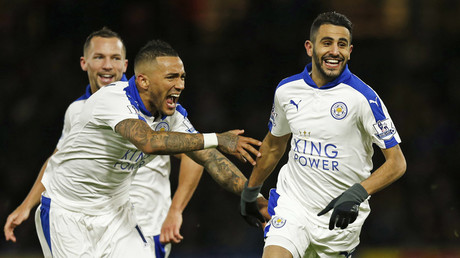 Their achievement even stacks up well against Leicester – a club with an owner worth nearly $3 billion. Jack Walker was wealthy, but certainly not that wealthy.
This season City have spent $53.2 million on players. Allowing for inflation Blackburn's $10.3 million would be worth around $19.1 million today – numbers which suggest the claims made by Shearer and Lineker are somewhat flawed.
With a healthy five point advantage and only four games to go, the Foxes look well placed to make a mockery of their 5,000-1 odds at the start of the season and clinch their first-ever title. However, a potential extended ban for Jamie Vardy could make for a very nervous run-in after he was pulled up by the FA for improper conduct after his sending off against West Ham on Sunday.
While Leicester's achievement would certainly be noteworthy in any season, it would look even more impressive given the relative amount of investment made by other clubs in recent years – with the two Manchester clubs, Liverpool and Chelsea spending hundreds of millions of pounds in the last few years to rejuvenate their squads but still languishing far behind the league leaders.