Yankova impressive in Bellator debut
Published time: 17 Apr, 2016 12:40
Edited time: 30 Apr, 2016 08:10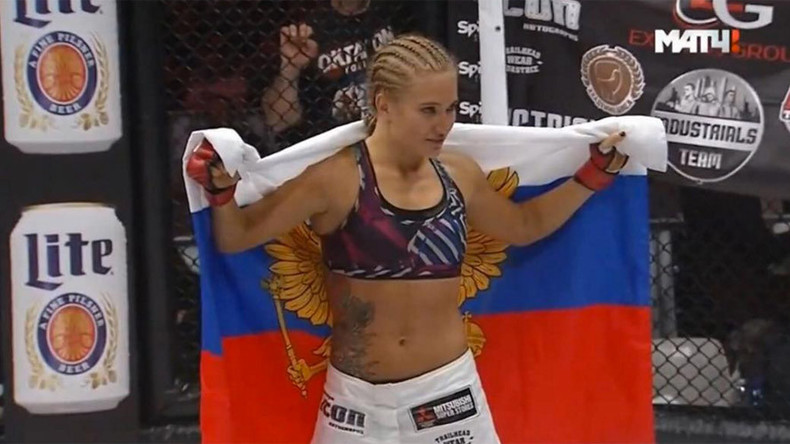 Anastasia Yankova made short work of Anjela Pink in their women's flyweight bout at the Bellator 152 event in Turin, Italy.
Pink started aggressively, but the Russian quickly gained control and took the fight to the mat.
Yankova soon moved to the mount position and trapped her opponent in an armbar.
Pink tapped out to end the bout by submission after just 1:35 minutes of the first round.
Bellator is hoping Yankova's combination of fighting skills and beauty will increase exposure of the promotion in the same way Ronda Rousey did for the UFC.
The Muay Thai expert is now 3-0 in MMA contests. Ahead of the promotion's first international event she admitted she was excited to have joined Bellator.
"I just feel overwhelmed," Yankova said. "I'm happy to be part of Bellator. I'm on the right path for my dream.
READ MORE: New kid on the block: Anastasia Yankova vying to outdo Rousey's rep
"Bellator has expanded a lot over the last couple of years. Even back home the exposure has elevated. The buzz has increased in the gym. It's a good thing."