NHL fan reportedly stabbed to death after 'argument over Devils and Flyers rivalry'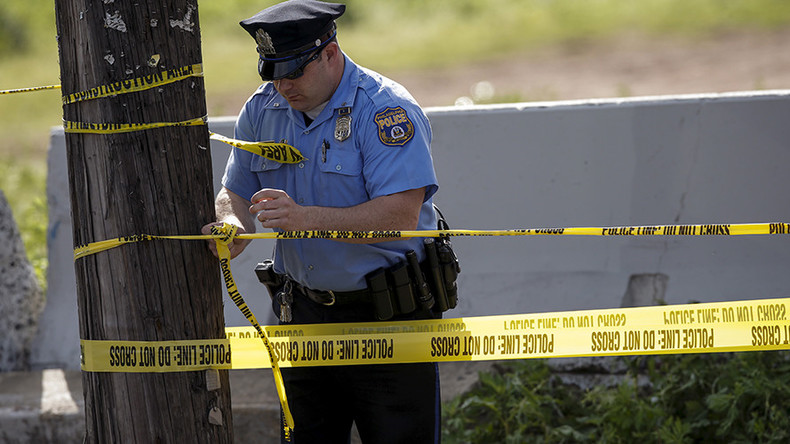 A rivalry between two ice hockey teams may have been the motive for the stabbing to death of a Philadelphia Flyers fan in the early hours of Sunday morning.
Colin McGovern, 24-year-old from Bucks County, was with friends in Philadelphia's Rittenhouse Square celebrating St. Patrick's Day when a man approached, Action News reported.
The attacker, who was wearing a blue New Jersey Devils hat, asked if the victim was a Flyers fan, which led to an argument.
The Devils fan reportedly stabbed McGovern in the stomach before running away. The Flyers fan was taken to Hahnemann University Hospital, where he later died.
"There was a brief verbal altercation, a struggle ensued that lasted a few seconds, and by witness accounts, the offender stabbed the complainant," Philadelphia Police Captain Nicholas Smith said at the scene.
"Then the attacker fled the area, going southbound on 19th Street, then eastbound on Manning Street."
Steven E. Simminger, a disabled veteran with a previous record, has been arrested in the incident. The 40-year-old Devils fan was charged with murder and possession of an instrument of crime, the Philadelphia Inquirer reported. Simminger has prior arrests for assault, harassment, corruption of minors, false imprisonment and reckless driving.
This is the second sports-related killing in recent weeks, following the death of a Nigerian man in India after a row over whether Lionel Messi or Cristiano Ronaldo is the best footballer in the world.