Olympic organizers deny Games under threat due to Zika virus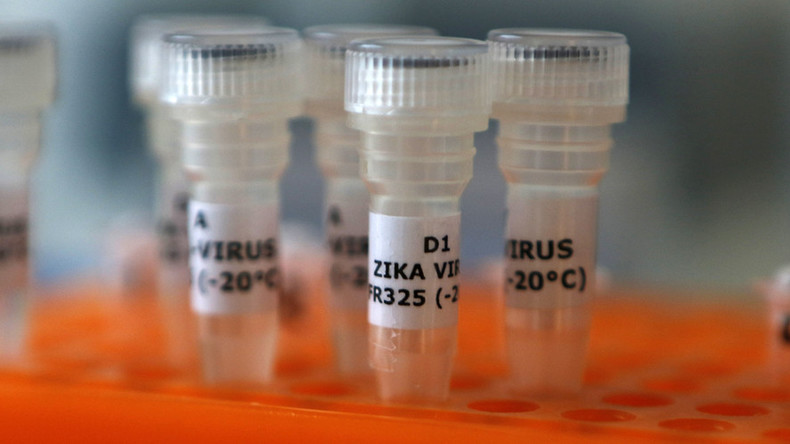 Rio 2016 organizers have said they will not cancel the Olympic Games because of the outbreak of the Zika virus.
Brazil's Sports Minister George Hilton issued a statement on Thursday in which he criticized the press for suggesting South America's first-ever Olympics may be called off.
"The Brazilian government is fully committed to ensure that the 2016 Rio games take place in an atmosphere of security and tranquility," Hilton wrote.
International Olympic Committee (IOC) President Thomas Bach has been quoted as saying he was "very confident" the games would take place.
Earlier this week, the World Health Organization's Director-General, Margaret Chan, declared the Zika virus a global public health emergency, following recommendations made by a committee of independent experts.
Athletes around the world have been warned the virus may have been caused by the presence of genetically-modified mosquitoes (GMMs) in Brazil.
Health officials are investigating whether a link exists between Zika infections in pregnant women and a rare birth defect.
Since the virus was identified in Brazil in April 2015, around 1.5 million people have been affected with people traveling to the country being advised to use mosquito repellent liberally when they land in Rio.
Indian scientists are believed to have developed two vaccines for the Zika virus, which are currently being tested. If successful, a vaccine could be made available to the public in around four months.
Indian biotech firm says it has developed 2 vaccines for Zika virus
The IOC plans to inspect venues ahead of the Games to make sure that stagnant pools of water, where mosquitos breed, are removed. It is hoped the drier, cooler weather during August will ease the problem.
Governing bodies across the world are monitoring the situation.
A spokesperson for the United States Olympic Committee said: "We have ongoing contact with the International Olympic Committee, the organizing officials in Rio, the World Health Organization and infectious disease specialists with expertise in tropical diseases, including the Zika virus.
Zika virus: What you need to know about the latest global health scare
"Additionally, we're taking steps to ensure that our delegation and those affiliated with Team USA are aware of the CDC's recommendations regarding travel to Brazil."
The Zika virus is the latest issue to affect preparations for Rio 2016, with pollution problems, concerns over infrastructure, major power problems and social unrest among the obstacles organizers are facing.
You can share this story on social media: