Operation Puerto verdict could see major doping scandal exposed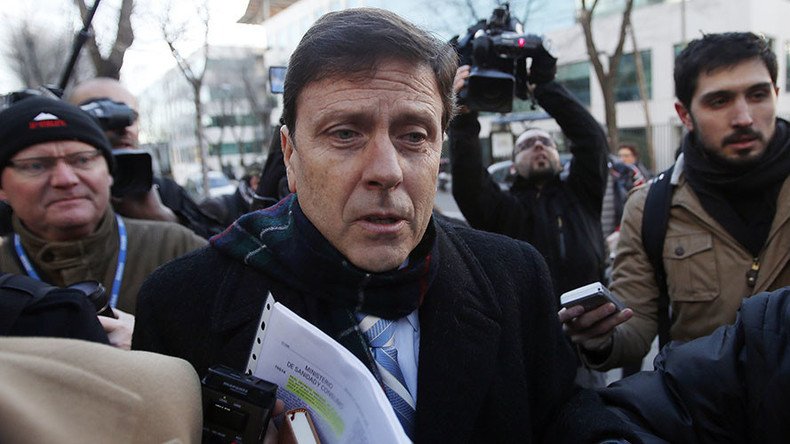 Madrid's Provincial Court is set to make a verdict on the Operation Puerto case this month - a decision which could either expose or cover up one of the biggest doping scandals in sporting history.
Operation Puerto revolves around shamed doctor Eufemiano Fuentes, who was arrested in 2006 and had almost 200 bags of blood confiscated from his clinic in Madrid.
It was revealed that the former Kelme team doctor had been practising blood extractions of athletes since 2002 for the purpose of re-transfusion at a later date.
The act, which aims to increase red blood cell count, can artificially improve athletes' performance.
READ MORE: Former Olympic champion admits to steroid use

Although a host of cyclists were exposed in the case, Fuentes admitted that he also treated footballers, tennis players and a boxer.
A major scandal was expected to erupt across a number of sports once the sportsmen and women were named, but a controversial decision kept those using Fuentes' services a secret.
Judge Julia Patricia Santamaria angered anti-doping organizations by handing Fuentes a lenient one-year suspended sentence for endangering public health, which led to accusations of a cover-up.
Perhaps even more bizarrely, Santamaria refused to hand the blood over to the authorities, instead saying the incriminating bags would be destroyed.
This caused outrage globally, with a host of organizations including the World Anti-Doping Agency (WADA) appealing the decision.
The bags of blood were labeled with codes or nicknames, with Fuentes refusing to reveal the identity of the athletes he treated.
READ MORE: Turkish athlete included in IAAF extortion report

A decision will be made in relation to the appeal later this month, which will have major ramifications across the sporting world.
If the appeal is denied and the blood is destroyed, Operation Puerto will go down in history as one of the biggest suppressed doping scandals of all time.
If the decision is reversed, a host of prominent sportspeople could well be incriminated and shamed.
Spanish cyclist Jesus Manzano, who admitted using Fuentes' services, has stated that he personally saw prominent footballers going into the doctor's clinic.
These included distinguished players from La Liga clubs and the Spanish national team, which won the World Cup in 2010 as well as the Euros in 2008 and 2012.
French newspaper Le Monde claimed in 2009 that both Real Madrid and Barcelona used 'preparation plans' developed by Fuentes, but later was forced to pay damages to the clubs due to a lack of evidence.
Although some of the blood bags were anonymous and the identity of certain athletes will seemingly never be ascertained, former WADA chief Dick Pound urged the appeal to be heard in the name of transparency.
"Everybody knows we will be able to uncover quite a bit more doping if the examples are made available," he said.
The director of Spain's anti-doping agency AEPSAD, Enrique Gomez Bastida, has admitted that if the decision to destroy the blood is upheld it will spark a major controversy.
"Look, I won't lie, it would be a tough day if they are [rejected]. Hugely frustrating," he said.
Athletics has been embroiled in a doping scandal in recent months after former officials at the International Association of Athletics Federations (IAAF) allegedly tried to gain money from the All-Russia Athletic Federation (ARAF) in return for concealing positive drugs tests.
The second instalment of WADA's investigation into the IAAF scandal is set to be revealed on Thursday.
You can share this story on social media: