Turkish athlete included in IAAF extortion report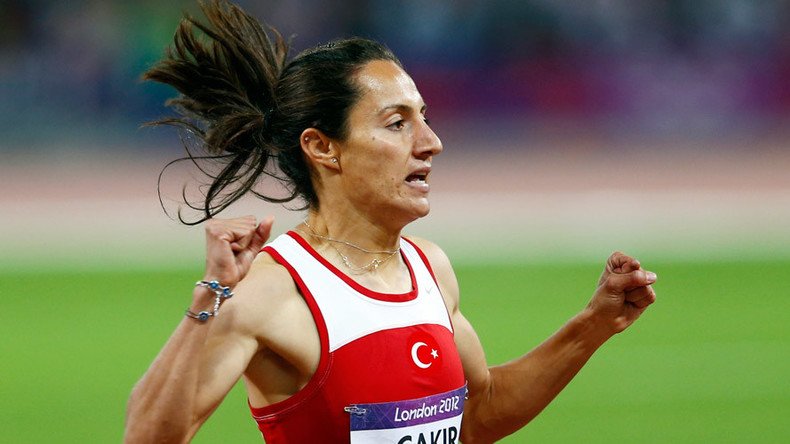 A new report issued by the International Association of Athletics Federations (IAAF) has found that extortion at the highest level of the sport includes the blackmail of a Turkish athlete.
Former IAAF president, Lamine Diack, has been investigated for corruption in athletics, while his son Papa Massata Diack, a former IAAF consultant, has been banned from the sport for life.
The scandal revolves around a blackmail scheme, where the IAAF demanded $490,000 from the All Russia Athletics Federation (ARAF) to cover up a positive drugs test by Russian marathon runner Liliya Shobukhova.
Former ARAF president Valentin Balakhnichev and ex-coach Alexei Melnikov were handed life bans as a result of the revelation, while IAAF anti-doping director Gabriel Dolle was banned for five years.
The doping scandal has shaken Russian sport and means the nation's athletes could miss out on the Olympic Games in Rio de Janeiro later this year.
However, the World Anti-Doping Agency (WADA) has confirmed for the first time that the controversy includes other nations, with the blackmail of a Turkish athlete being investigated.
"Yes, we were able to use this information to discover a case of attempted extortion of a Turkish athlete for money in exchange for covering up a doping rule violation," a WADA spokesman confirmed.
The Turkish athlete in question is believed to be Asli Cakir Alptekin. An investigation into IAAF blackmail of Moroccan officials is also thought to be underway.
The female 1500m runner won gold at the London Olympics in 2012, but was later stripped of her medal and banned for eight years after a positive drug test.
French prosecutor Elaine Houlette alleges that IAAF officials approached Alptekin after her positive test, saying hush money would keep her guilt concealed.
However, the Turkish athlete is said to have rejected the blackmail proposal and was subsequently exposed for her wrongdoing.
Former WADA president Dick Pound is leading the investigation, with the second part of his findings due to be released next week. He is expected to expose more treachery at the pinnacle of athletics.
Russian Sports Minister Vitaly Mutko has said the IAAF's decision to ban Balakhnichev for life would not be appealed.
IAAF inspectors are coming to Russia on Monday to evaluate whether the nation has made the necessary reforms in its athletics hierarchy, which would constitute grounds for lifting their current ban.
Balakhnichev criticized the ban on Thursday, calling it "politicized" and "aimed at discrediting Russian sports." UK Athletics chairman Ed Warner said in November that Russia wasn't the only country where doping was an issue, and that more investigations were necessary to ensure that the scourge was eradicated from sport.
You can share this story on social media: