Former Olympic champion admits to steroid use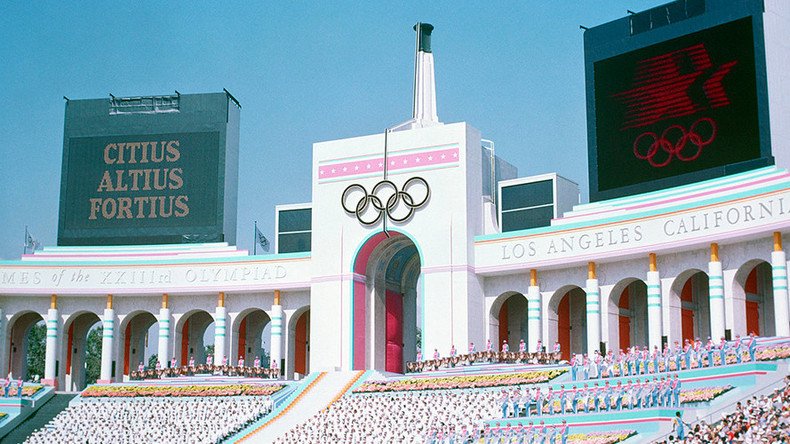 Former Dutch discus thrower and shot putter Ria Stalman has admitted in an interview with Dutch broadcaster NOS that she used anabolic steroids while training for the 1984 Olympics.
Stalman won the gold medal in the discus throw at the 1984 Summer Olympics and also earned the Dutch Sportswoman of the Year award the same year.
In the interview released on Friday, Stalman said he started using steroids after realizing that she could not compete in terms of strength with the eastern European athletes.
"I wanted to go to the Olympics," she added. "As an insignificant Dutch thrower I visited eastern Europe a couple of times. My personal record was 56 meters.
"During the warmup you see all those 'refrigerators' walking around and they kicked my ass with 15 metres difference. So I thought 'what can I do to beat them at the Olympics?", said Stalman.
"If you can't beat them, join them. That's what I did."
Stalman said that she used light doses of anabolic steroids during training to build her strength in the buildup to the 1984 Olympics as there was no fear of being caught through drug testing outside of competitions.
"In the last two-and-a-half years of my career I used a light dosage of anabolic steroids, five to 10 milligrams a day," the 64-year-old said.
"Back then it was also prohibited but I could do it without any risk during training because there were no out-of-competition controls."
Stalman won the gold medal in Los Angeles with a best throw of 65.36 m, 0.5m ahead of the American Leslie Deniz (silver) and almost 2m clear of Romanian Florenta Craciunescu.
In July 1984, Stalman set the Dutch record in the discus throw at 71.22 m.
She retired soon after the 1984 Olympics to take up a career as a journalist and TV commentator.
Stalman's admission does not come as a surprise – while doping in athletics has taken center stage in recent months as a result of the IAAF's ban on Russia, insiders alleged that doping has been a part of sports for a long time and has not been restricted to certain countries.
Earlier this week Dick Pound, the author of the explosive report by WADA that led to Russia's suspension, said that the current IAAF president Sebastian Coe had not done enough to address doping issues that were evident a long time ago.
"Coe and Bubka were there (as vice-presidents to Diack)," Pound told The Times. "It's easy enough if you want to get a governance review. They had a (19th-century) constitution in a 21st-century organization.
"They had an opportunity a long time ago to address issues of governance, and you saw from the International Olympic Committee what happens if you don't do that," he said.
While the media narrative has primarily been about doping among Russian athletes, Pound is aware of the bigger picture, and says the IAAF has to clean up it's own house too.
"If the IAAF does not acknowledge it had a problem, then it will be hard to put in place the changes they need to make," Pound said.
"With very few exceptions, I have not seen international sports federation presidents so involved in corruption, as opposed to moving money around like the FIFA boys.
"In a sense, this is worse. This gets down to affecting the outcome on the field of play. It's about the integrity of competition."
You can share this story on social media: