Dig, set, sing: French volleyballers perform Kalinka-Malinka after defeat by Russia (VIDEO)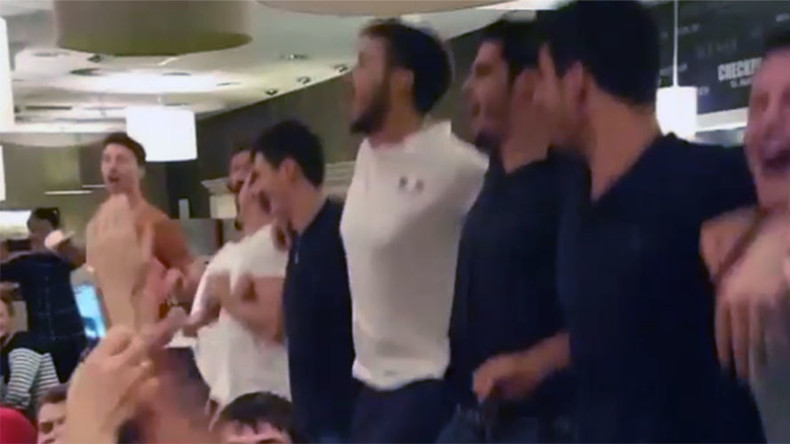 The French volleyball squad sings one of the most famous Russian folk songs, Kalinka-Malinka, and even dances to the light-hearted lyrics – this footage was recorded after the French were defeated by Team Russia.
The amusing video, recorded in a Berlin restaurant, was released by Aleksey Verbov from the Russian team on Instagram.
On Sunday, the Russian volleyball team won 3-1 in a match against France in the European Qualifier for the 2016 Olympic Games. The Russians can now take part in the Olympics in Rio de Janeiro this summer.
However, judging by the video, the French were not devastated by the defeat.
You can share this story on social media: