Russian Anti-Doping Agency chiefs fired after Putin pledges to eradicate 'poison' of doping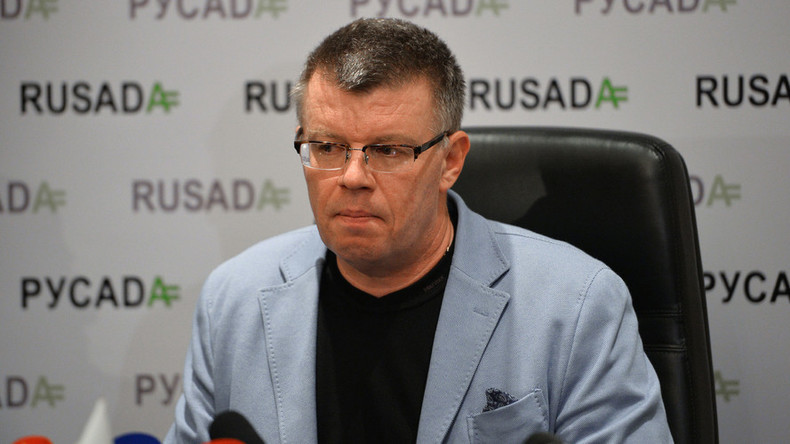 All senior management of the Russian Anti-Doping Agency (RUSADA) have resigned, hours after Russian President Vladimir Putin pledged in his annual news conference that Russia would help eradicate the 'poison' of doping.
On December 10 RUSADA had amended its charter to create a supervisory board designed to monitor its activities and guarantee impartiality in its operations.
The mass resignations come after the supervisory board recommended that all top management of RUSADA resign immediately - including Executive Director Nikita Kamaeva and Deputy Director General for International Cooperation Igor Zagorski, as well as Ramil Khabriev, the CEO.
After the resignations, Anna Antseliovich was appointed acting CEO.
The mass resignations are in effect firings and underline how serious Russia has been in its efforts to ensure compliance with World Anti-Doping Agency (WADA) and International Association of Athletics Federation (IAAF) demands for reforms, with serious restructuring efforts commencing last week.
Earlier today at his annual news conference, the Russian president answered questions on Russia's suspension by the IAAF and the subsequent fight to eradicate doping from Russian athletics.
"Russia must and will be open for a joint fight on doping," he said during a live Q&A session. "I will order officials on all levels to cooperate openly with international bodies, not cover up anything. It's in our interests."
Putin also reiterated support for innocent athletes, saying it was wrong to suspend those not accused of cheating.
"If someone is doping, they should definitely be punished in the proper way because it destroys the idea of fair competition. Those who are guilty – the coach, the organizer, the athlete – they should be held responsible.
"Those who have nothing to do with it should not answer for those who are violating something. It's not fair and it's not right."