Russia battling to make it to Rio Olympics as doping reforms introduced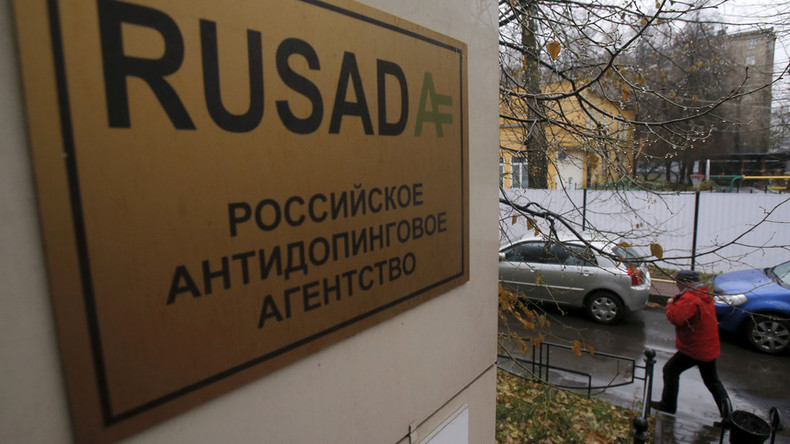 Russia has been working on implementing reforms in drug testing and anti-doping protocols to satisfy the World Anti-Doping Agency's requirements ahead of the 2016 Summer Olympics in Rio de Janeiro.
Last Thursday saw the World Anti-Doping Agency (WADA) commission start its work in Moscow to determine which international organizations would fulfill the anti-doping control functions while the Russian Anti-Doping Agency (RUSADA) is suspended.
The UK Anti-Doping Agency (UKAD) is expected to help RUSADA in conducting athlete testing.
"WADA has recommended UKAD to RUSADA. They are expected to plan tests together attracting international companies which take [doping] tests," said Natalia Zheleznova, an adviser to Russian Sports Minister Vitaly Mutko.
On November 13, the IAAF council had voted 22-1 to suspend the Russian federation based on a November 9 report by WADA into doping abuse allegations involving Russian athletes. The suspension will prevent Russian track and field athletes from participating the 2016 IAAF World Indoor Championships in March to be held in Portland, USA.
READ MORE: IAAF suspends Russia, 2016 Olympics participation in doubt
If reforms are not carried out in time to the satisfaction of WADA and IAAF, the suspension could carry over to the end of 2016, which would prevent Russian athletes from taking part in the 2016 Summer Olympics in Rio de Janeiro, Brazil.
On Wednesday, a Moscow court ruled that a German TV documentary that alleged doping abuse among Russian athletes was based on inaccurate information. This documentary had formed the basis of the hard-hitting report by WADA that let to Russia's suspension from IAAF.
The court has ordered ARD, the broadcaster behind the film, to pay a small fine (3,000 roubles). The court's decision is symbolic - it does not require the Germany-based ARD to issue a retraction - but it provides the Russian Athletics Federation (VFLA) with added support in their case that the IAAF suspension was unjust with all Russian athletes suffering as a result of the actions of certain individuals.
Earlier this week, Mutko had said that the core issue in the doping scandal had been the role of certain anti-doping officers in RUSADA, and a root-and-branch review and restructuring was necessary under WADA supervision.
"The majority of RUSADA's rights are still in force," Mutko told journalists. "The main issue is to create a [new] team of doping officers. The previous team was sacked."
"It is possible that not only Russians will be working [in the new team]," he said. "But this is a very specific job and not everyone is willing to take it. We need to treat people with care."
As previously mentioned, WADA has recommended that UKAD assist RUSADA in conducting testing on athletes, and with the Moscow anti-doping laboratory suspended, testing would need to take place outside Russia until RUSADA is restructured.