IAAF suspends Russian Athletics Federation over doping scandal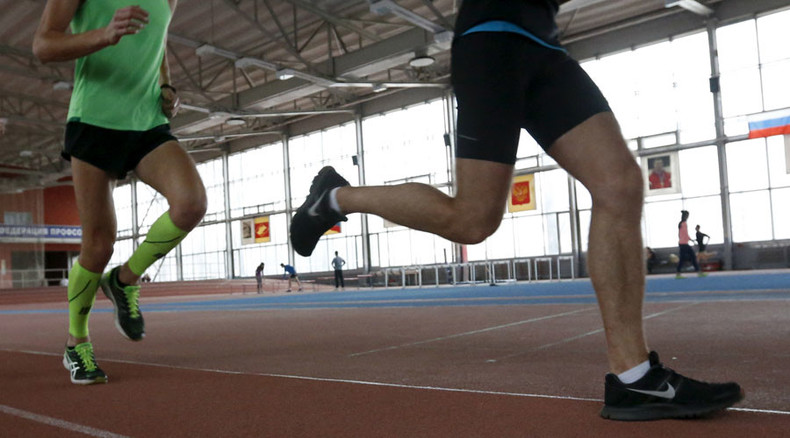 The International Association of Athletics Federations (IAAF) has temporarily suspended the Russian federation following a doping scandal. This means Russian athletes are now banned from competition for an unspecified period.
FOLLOW RT'S LIVE UPDATES ON DOPING SCANDAL
The decision will take immediate effect and means that Russia's track and field teams will not be able to take part in international competitions, as the sports governing body in Russia, the Russian Athletics Federation (ARAF) has been suspended, according to a press release sent out by the IAAF.
It is now unclear whether Russia's athletes will be able to compete at the 2016 Olympics in Rio de Janeiro, as no timeline has been given as to when the suspension may be lifted.
"Today we have been dealing with the failure of ARAF and made the decision to provisionally suspend them, the toughest sanction we can apply at this time. But we discussed and agreed that the whole system has failed the athletes, not just in Russia, but around the world," IAAF President Sebastian Coe said commenting on the decision.
"We send a clear message to clean athletes in a dirty system to report any doping or cheating that they see or hear about," the official statement also said.
To regain membership, Russia would have to fulfil a list of criteria that has not been disclosed.
"The suspension is temporary. A special inspection team will look into the matter. I still believe we'll manage to fix everything," Russia's Sport Minister Vitaly Mutko said following the announcement.
Independent Chair Rune Andersen, an independent international anti-doping expert from Norway and three members of the IAAF Council who are to be appointed in the next few days, will lead the inspection team. The inspection is expected to last about two months, after which a final decision will be taken presumably on whether to reinstate Russia.
The scandal erupted after the World Anti-Doping Agency (WADA) published a report saying that Russian athletes were involved in systematic state sponsored doping.
READ MORE: 'IAAF credibility in tatters' - Russia's Sports Minister to RT
WADA recommended imposing a ban on all Russian track and field team's participating in all international competitions including the 2016 Olympic Games. It also insisted on life-term bans for a number of Russian sportsmen and women and coaches.
You can share this story on social media: