Suspended FIFA President Sepp Blatter in hospital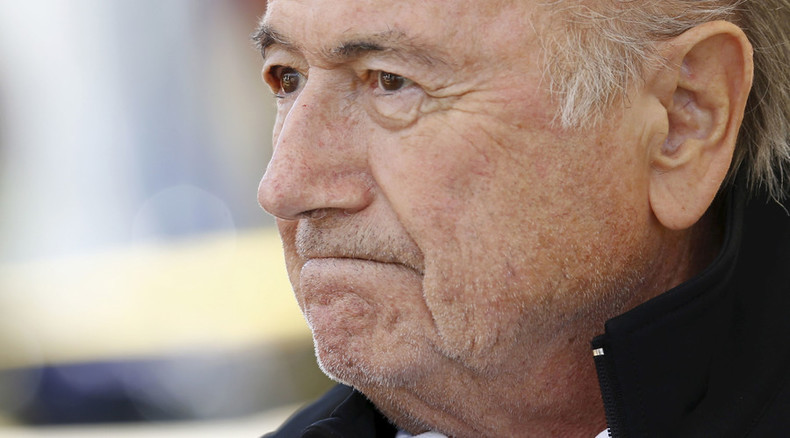 The man at the center of the biggest scandal to engulf the footballing world for years, Sepp Blatter, has been admitted to hospital after suffering 'a small breakdown' and could remain there for several days.
It was reported that Blatter had suffered a 'medical incident' last weekend and was under medical observation at his home. He has now been admitted to hospital, but is expected to make a full recovery.
Friends of the 79-year-old, who was suspended from the presidency for a provisional 90 days in October as part of an investigation into the ongoing FIFA corruption scandal, have said that Blatter is able to communicate and is likely to remain in hospital until Tuesday.
Blatter's spokesman Klaus Stoehlker confirmed that the Swiss had been placed under medical evaluation on the Friday for "stress", with pressure mounting in recent weeks as the FIFA investigation gathers momentum. He said today that Blatter told him, "My brain and heart are fine, but my body is letting me down."
Blatter has been in charge of FIFA since 1998, and was re-elected to a fifth term in May despite the opening of a criminal investigation as to the misappropriation of funds and financial misconduct.
UEFA President Michel Platini has also been given a 90-day suspension by the FIFA ethics committee amid allegations that Blatter made a 'disloyal' payment of £1.35 million (US$2 million) to the Frenchman for what was deemed as consultation work.
READ MORE: Blatter exposes Platini's backdoor deal with Qatar
Seven candidates will stand to succeed Blatter on February 26 in FIFA's presidential election.