Cricket: Pakistan routs England to win series 2-0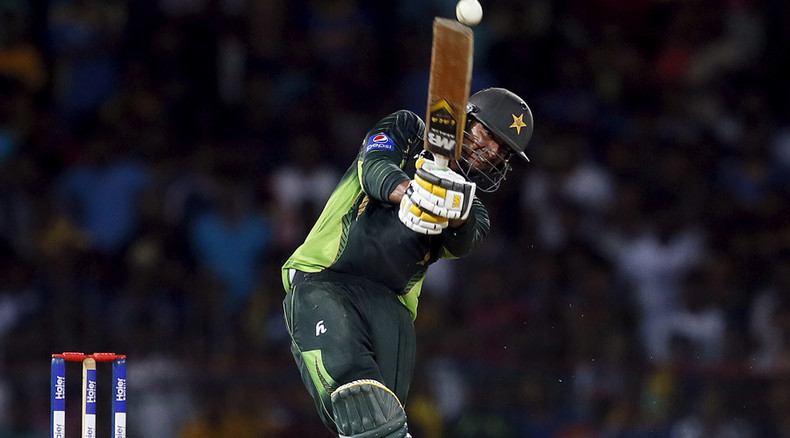 England's Test cricket team has continued to struggle abroad, falling to a 2-0 defeat in a series against Pakistan. Alistair Cook's team has now gone three years without a series victory overseas and slipped from third to sixth in the world rankings.
England slumped to a 127-run defeat in the third and final cricket Test against Pakistan and a 2-0 series loss.
Starting day five on 46-2 and chasing an improbable 284 to win, England lost four quick wickets in the first hour and was eventually bowled out for 156.
Alastair Cook put up stern resistance, eventually falling to Shoaib Malik for 63. Pakistan's spinners proved too much for England throughout the match, taking a total of 17 wickets.
England has now lost seven of their last nine Test matches away to Pakistan.
Failure to deal with the turning ball was a key factor in England's defeat, with their own spinners poor in comparison. Their performance in the field during the second innings was also littered with errors – Mohammad Hafeez, who made 151, afforded two dropped catches and a missed stumping.
Losing Ben Stokes to injury did not help their cause, but England's first-innings collapse that saw their last six wickets fall for 78 runs was a big factor in the result.
Although close to winning the first Test after Cook's epic 528-ball, 856-minute innings of 263, they were comfortably beaten by 178 runs in the second match of the series and were ultimately undone by batting collapses, fielding errors and inferior spin bowling.
Cook admitted his team had come up short. He said: "If your middle order gets blown away, you're not winning the game. We've played some good cricket and been resilient 80% of the time, but when the pressure was on we couldn't deal with it.
"We created chances with the ball yesterday but we weren't good enough to take them. We know we had inexperienced spinners here, which is why we had four seamers and that gave me options."
"Pakistan are very good players of spin and they didn't allow Moeen (Ali) and Adil (Rashid) to settle, and they never really settled throughout the series. Most of the series we were competitive, but when it came to the crunch we couldn't do it."
With ex-England opener Geoffrey Boycott saying Cook's men have a "glaring hole at number two and number three" in their batting, there is much to ponder before they face South Africa's fearsome pace attack starting Boxing Day this year.