Russian senator starts Snowden aid fundraising campaign
Published time: 8 Aug, 2013 10:30
Edited time: 8 Aug, 2013 14:48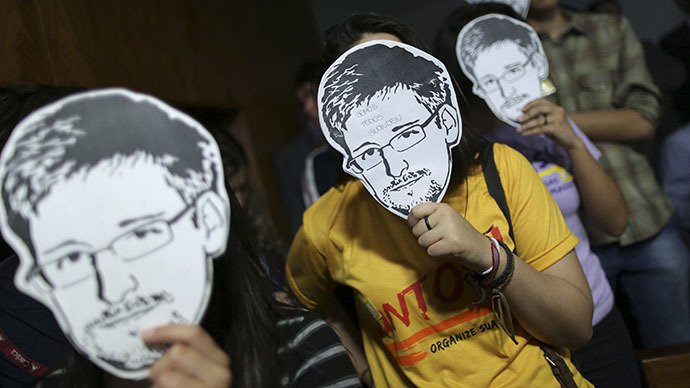 The head of the Upper House group for protection of personal data has launched a campaign to collect money for former NSA contractor Edward Snowden as the whistleblower is reportedly running out of funds.
Senator Ruslan Gattarov (Chelyabinsk Region, United Russia) has told Izvestia daily that he had received a great number of requests and questions from Russian citizens who wanted to offer personal help to Edward Snowden. Gattarov announced that he would help to open a special bank account and start collecting contributions – most likely through a dedicated website.
The issue has been discussed with Snowden's representatives and they welcomed the idea, as presently the former contractor is very short of cash.
Gattarov said that his team had already registered the helpsnowden.ru web address and IT specialists from several Russian companies had already offered their help in building and running the site. A mirror site will be also launched in the .net domain zone so that people outside Russia can extend a helping hand to the whistleblower.
The senator noted that he had yet to decide on the candidacy of the person who would be controlling the whole project and promised to choose "a man with a flawless reputation and a representative of civil society."
Snowden's Russian lawyer, Anatoly Kucherena, has told reporters that his client would accept aid from Russians and foreign citizens alike with gratitude.
According to a recent public opinion poll, over half of Russians approve of both Edward Snowden's decision to disclose the US global surveillance program and Russian authorities' decision to grant temporary asylum to the whistleblower.
Ruslan Gattarov has previously launched several initiatives connected with the NSA scandals. In particular, he called on a legal ban on public officials from holding accounts in US-based mail services and social networks, and asked Russian prosecutors to probe Google's policy of passing users' personal data to a third party.
Edward Snowden received temporary asylum status in Russia on August 1, after spending over a month stranded in a transit zone of a Moscow airport, to which he arrived from Hong Kong.