Over half Russians approve of Snowden's activities - poll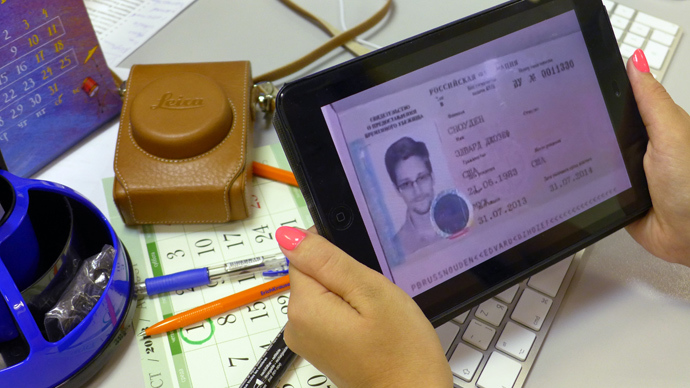 Russians support the whistleblower's actions and their country's decision to grant him temporary asylum, but their attitude to the United States is also positive.
According to research conducted by the Levada public opinion center about 10 days before Edward Snowden received his Russian asylum papers and left the transit zone of Moscow's Sheremetyevo airport, 51 percent of Russians approve of the actions of the former NSA contractor.
Only 18 percent of those interviewed disapproved of Snowden's activities, and 32 percent said they could not pass a definite judgment on the subject.
At the same time, 53 percent of respondents said their attitude to the United States as a nation was good or very good, and only 36 percent revealed that they were against America. In comparison, the positive attitude to the European Union was shared by 63 percent of those polled and only 24 percent answered that they did not trust the EU.
Deputy head of the Levada center, Aleksey Grazhdankin, was quoted as saying by Izvestia daily that the positive attitude to the United States was traditional in Russia, and only partially decreased in times of diplomatic crises, such as the air attacks on Yugoslavia in 1999 or the support of Georgia in the 2008 war in South Ossetia.
The researcher pointed out that Russians' positive assessment of Edward Snowden's revelations is most likely connected with the fact that the whistleblower acted to protect human  rights even though this hurt his own country's interests. This theory is supported by the fact that the majority of those who approved of Snowden's actions were educated people aged between 25 and 40, those who grew up during Russia's own transition to democracy.
Edward Snowden, a former contractor working for the US National Security Agency, disclosed the large-scale eavesdropping program secretly launched by the US authorities to collect information both inside their country and abroad. Snowden made  the disclosure when he was in Hong Kong and as US authorities started to seek his extradition and trial, flew to Moscow, supposedly on the first leg of his journey to Cuba.
However, he got stuck in the airport transit zone as it appeared that very few nations were ready to grant him asylum and even those who did had troubles with executing this plan, as European countries tried to prevent this. In the most desperate step, the plane of the Bolivian leader Evo Morales was grounded in Austria as he flew home from Moscow, over suspicions that he might be secretly carrying Snowden.
On August 1 the former NSA contractor received the documents that granted him temporary asylum and left the airport in a taxi. Snowden's whereabouts are not disclosed, but a lawyer who represents his interests promised to organize a meeting with the press in the near future.
You can share this story on social media: