Russian senator officially demands 'measures' against 'flagrant', 'privacy-breaching' Google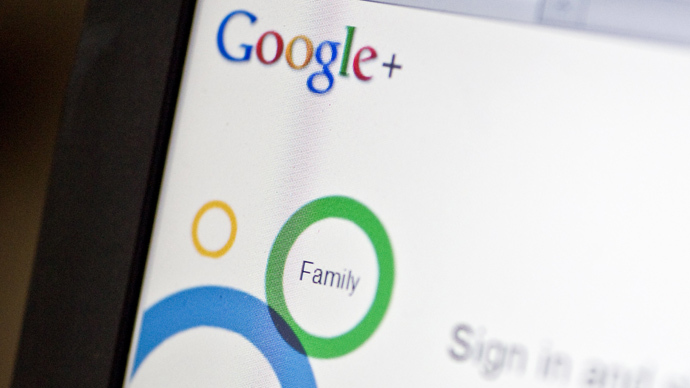 A high-profile Russian lawmaker has lodged an official request with the general prosecutor to investigate Google's activities in Russia, saying the web services company's privacy policy "gravely violates the Russian constitution."
"The text of the legal agreement between Google and a user is overly broad and hard to understand," says the missive from Senator Ruslan Gattarov, who sent a duplicate request to Roskomnadzor, the telecommunications watchdog.
"When we sign up to this agreement and hand over our personal data, we are breaking existing protection of personal data laws and the Russian constitution."
Gattarov also claims the US-based company makes it almost impossible to delete personal data (information is backed up on several servers, and is kept for a period of time if a user opts out of a Google service) and signs users up to new services without their knowledge.

The company gives a user who subscribes to one of its services, such as Gmail and video-sharing website Youtube, automatic membership in other ones provided by the company, such as its overarching social network Google+.
Gattarov, who is a regional representative in Russia's upper chamber of parliament, the Federation Council, has asked authorities to take "appropriate measures" to correct the "flagrant abuse" of the law.

The California-headquartered tech giant has faced almost identical accusations over its controversial privacy terms, which it updated last year, from individual European countries and an EU-wide watchdog. Google has stated that its terms comply with existing laws, even as it has repeatedly been threatened with fines (although potential sanctions amount to hundreds of thousands of Euros, an insignificant sum for the company).

Google's Russia office told RT that it was aware of Gattarov's complaints, but would not respond to them at the current time.
This marks the latest in a string of attacks on US internet services in the wake of the NSA scandal, in which whistleblower Edward Snowden exposed the far-reaching surveillance techniques used by US agents to monitor online data. Google was one of the companies revealed to be participating in the program.
Last month a deputy from the dominant pro-Putin United Russia party, Sergey Zheleznyak suggested that all Russian citizens keep their private data on Russian storage servers, citing the same statutes as Gattarov. If passed, the law would immediately make it illegal to use majority of the most popular websites in the country. Another United Russia deputy, Ilya Kostunov, suggested that any Russian official using a US-based internet service for his work communication should be tried to treason.
As yet, neither of the legal initiatives have been given the go-ahead by United Russia, which has a majority in both houses of parliament.
It is unclear if Gattarov's legal objections will have greater repercussions for Google.
The 36-year-old Gattarov who has risen from United Russia staunchly pro-Putinist youth wing, the Young Guard, to a place in the Federation council, to which he was appointed three years ago, has made frequent accusations against Google in the past, as well as broader anti-American statements.
In an interview with Voice of Russia radio, Gattarov said that "Russia needs to take control of the internet from the Americans", and said that the UN should to set up a regulatory organ that oversees the world wide web to stop it from being dominated by the US, which is ruled by "unscrupulous motives".
Numerous opposition activists and journalists have expressed fears that loyalist lawmakers are using the NSA scandal as a pretext for restricting access to the internet – creating what has so far been ironically referred to as the Great Firewall of Russia. The term is modeled after China, which uses strict filtering systems and virtual armies of censors to restrict content.