Yes, Ma'am? United Russia deputy supports military draft for women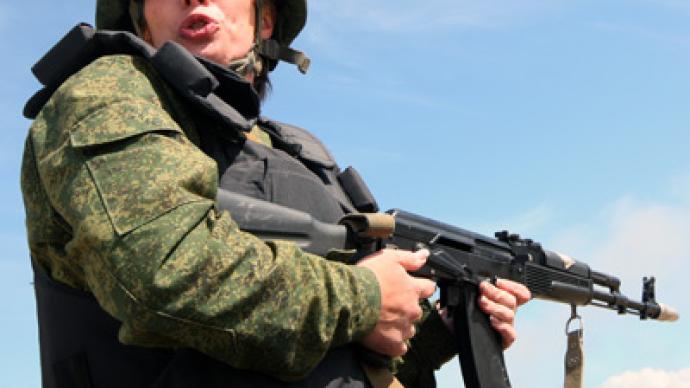 The Deputy Head of the State Duma's Committee for Defense declared his support for legislation that seeks to make compulsory military service a requirement for both sexes.
The mechanism for bringing women into the army must be considered thoroughly, Frants Klintsevich of the majority party United Russia said.
The high-ranking lawmaker believes that the Russian Armed Forces would benefit from allowing females to serve in the military ranks. If the initiative were to be made law, it would help improve the overall quality of the recruits, which, Klintsevich says, "leaves much to be desired in point of health and psychological state."
In an effort to soften the proposed legislation, the deputy noted that a proposal has been suggested that would leave the final decision with the woman as to whether or not she wants to be drafted into the military.
Women in the army will bring some competition, he added.
Russian females themselves would also benefit from the proposal. The legislation would open the door to those women who want the opportunity to receive a military education, possibly even accepting a long-term military career. The subject is particularly relevant at present when there are so many draft dodgers seeking to avoid the call of duty.
"Such an example (of females willingly serving their country) could be an important lesson for some men," Klintsevich added.
Moreover, with many people still feeling the sting the global economic crisis, an increasing number of Russian females may opt for temporary military service as a means for supporting themselves and possibly receiving an education.
At the same time, the legislator admitted that a number of points should be taken into consideration.
A healthy girl aged 18-20 who enters military serve will not serve until she is 40, he noted. "She will marry and bear a child, however, during years of military duty she will receive a profession and certain skills," the lawmaker said, noting the positive experience of other countries.
Israel, for example, the only country in the world with a mandatory military duty requirement for women, females are permitted to serve in 69 percent of the available positions, according to statistics by the Israeli Defense Forces.
Klintsevich credited Tatyana Moskalkova of the Just Russia faction for introducing the legislation, which he said "deserves a broad public discussion."