Moscow seeks to alter intl law to prevent criminal suspects obtaining refugee status
Published time: 10 Sep, 2013 11:24
Edited time: 12 Sep, 2013 10:59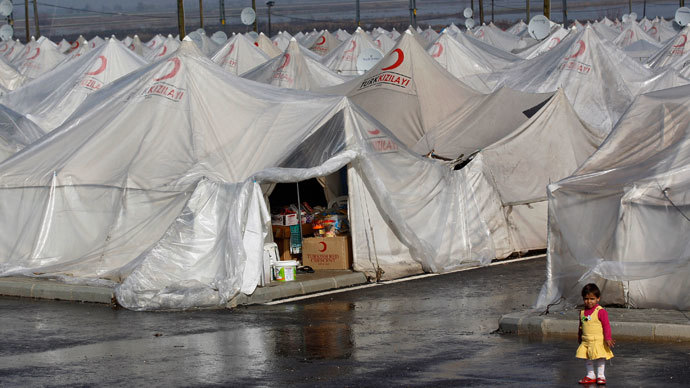 A top Russian law enforcer has said that countries which grant political asylum to suspects in serious crimes were violating the rights of victims and urged international action to prevent such cases.
"A number of states are refusing to extradite suspects citing so-called political motives, including the refugee status of these persons. We think that such decisions contradict the norms of international law, according to which the Human Rights Convention cannot be applied if there are serious grounds for suggesting that the would-be refugees committed a serious crime outside the asylum-granting country and before they  were allowed in it," Deputy Prosecutor General Aleksandr Zvyagintsev told the international prosecutors' conference on Tuesday.
"These unfounded decisions by certain nations are violating the rights of the victims of these crimes," he added.
The official noted that the problem indicates that the legal regulation must be improved both on national and international level so that asylum request is not fulfilled automatically when there are handover demands.
Zvyagintsev also told his colleagues that there were "a lot of strange things" in the way the asylum law is applied internationally. He mentioned several cases in which foreign nations even refused Russian requests for information about the grounds on which the refugee statuses were granted to some people, claiming the information was 'classified'.
Such practice does not allow the side that makes the handover request to contest the decision and prove that it is unfounded, he stated.
"The situation allows the suspects to use falsified data to receive refugee status and thus evade the responsibility. Russia has encountered this problem many times," Zvyagintsev concluded.
In 2012, Russia ranked seventh in terms of the asylum applications lodged with the European Union with over 8,000 applications lodged in the first six months of the year only. Most of the applicants are residents of restive provinces in the North Caucasus who flee because of economic and security concerns.