Opposition activist charged with stealing 500 fur hats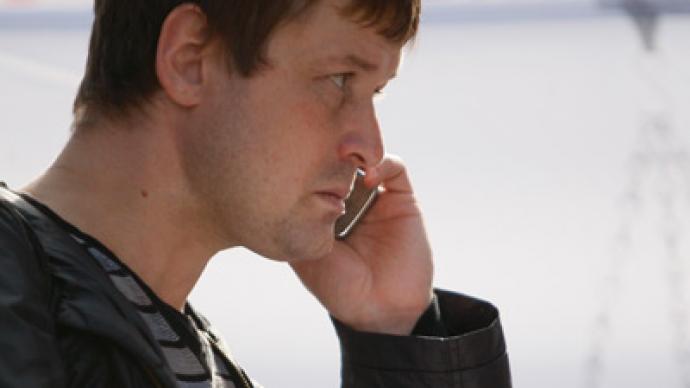 Russian opposition activist Leonid Razvozzhayev – who was earlier charged with plotting to organize anti-Kremlin riots – is now accused of a robbery allegedly committed 15 years ago.
Investigators say that on December 4, 1997, Razvozzhayev and two alleged accomplices armed with a shotgun and two pistols broke into a businessman's apartment in the Siberian city of Angarsk. Then the suspects demanded his property at gunpoint and stole fur hats and a video camera. Not long ago, the victim's wife applied to law enforcers and complained that those who held up her spouse have still not been prosecuted, Vladimir Markin, a spokesman for the Central Investigative Committee said on Wednesday. In 1997 the businessman identified Razvozzhayev as one of the suspects who beat him and threatened him with a gun, Markin said. However, the investigation was never completed.Detectives are now working on the case and examining other possible criminal activity by Razvozzhayev. The opposition activist denies the accusations. "He thinks this charge is an attempt of pressure him," his lawyer Dmitry Agranovsky told Interfax. In October, Razvozzhayev – an activist with the Left Front movement – was charged with conspiracy to organize mass riots. The criminal case against him and several other opposition activists, including the leader of Left Front, Sergey Udaltsov, was launched following a controversial documentary aired on the Russian NTV channel early in October. It showed what the producers claimed to be footage of a meeting between the suspects and Georgian officials where they discussed a plan to stage mass protests in several Russian cities.Udaltsov who is also a suspect in the case believes the latest charges against Razvozzhayev were "fabricated" in an attempt to make him give evidence in the case on the riot plot. Razvozzhayev and his friends claim he was kidnapped by Russian special services in the Ukrainian capital Kiev where he was applying for refugee status at the UN refugee agency UNHCR. The opposition activist had confessed to the coup charges, but later said the confession was made after he was tortured. If found guilty of the plot the opposition members could be sentenced to up to10 years in jail.As for the latest charges against Razvozzhayev, his lawyer says the chances of the new case getting to court are pretty low. Under the law, a person accused of a grave crime – such as robbery with violence – cannot be held responsible 15 years after the offense was committed. That period expires on December 4.
You can share this story on social media: