Different strikes: Russia may criminalize multi-ethnic fights between individuals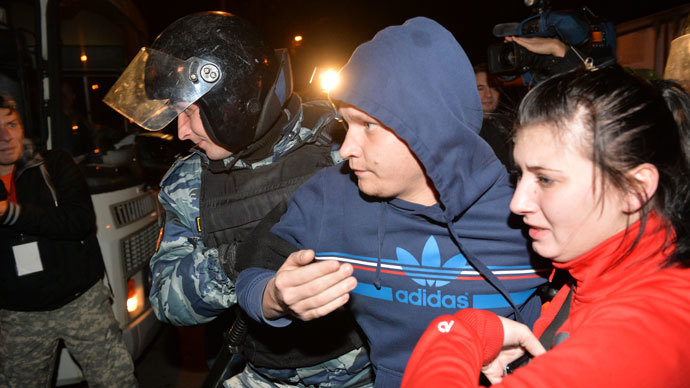 Russia's populist nationalist party LDPR suggests amending the criminal code making different ethnicities of participants of any insignificant brawl an aggravating condition, much like bodily harm, allowing criminal prosecution.
MP Vladimir Taskayev proposed the move to the State Duma on Thursday.
"If we use simple language the crimes listed in this chapter of the Criminal Code are brawls between representatives of different ethnic groups," the legislator said.
The main motivation is to prevent the conflict from spreading and becoming mass riots, Taskayev noted. He recalled two recent examples of large-scale ethnic conflicts in the Russian Federation. These included events in the North Russian town of Kondopoga sparked by the murder of two local residents by people from the North Caucasus, and the conflict in the Sagra village in the Urals, where locals clashed with a gang of criminals headed by an Azerbaijan national.
Another such example was the recent events in the Moscow's suburb of Biryulevo, in which residents took to the streets after an Azeri migrant stabbed a local man to death after a brief quarrel.
The preventative measures, such as the criminalization of such ethnic conflicts, would help the authorities to eliminate issues in their early phases, before they turn into something bigger, Taskayev added.
Instigation of racial, ethnic or religious hatred is already a criminal offense in Russia. The law applies to public statements before large groups of people and to the mass media, but not to individual conflicts.
The criminal code contains no punishment for a brawl per se, but technically the actions can be qualified as hooliganism or inflicting a battering and these are punishable crimes. Additionally, if one of the participants of a conflict is injured the other can be prosecuted for premeditated infliction of bodily harm.
You can share this story on social media: