Opposition party proposes 5 year jail term for insulting patriotism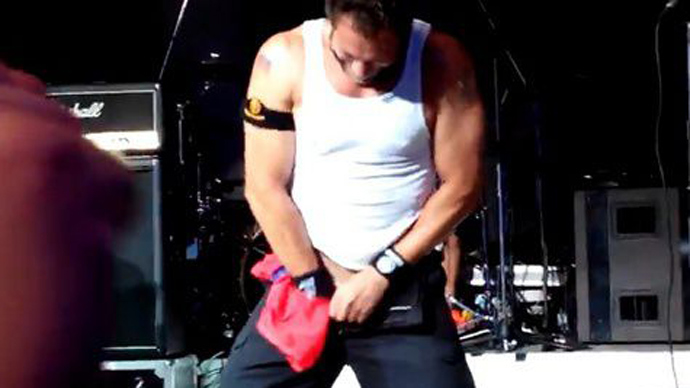 The Fair Russia party has put forward a bill that classifies insulting a Russian's patriotism as extremism, making it a criminal offence punishable with a prison term.
The author, MP Oleg Mikheyev describes patriotic feelings as the emotional connection between a person and his or hers country of citizenship. The feeling must also involve the love to this country, responsible attitude to its fate and respect to its culture and history. If approved, the bill would make insults to such feelings equal to extremist activities – a criminal offence with punishment ranging from 100,000 ruble fine (about $3000) up to five years behind bars.
Russian legislation already has a law that provides for up to one year in prison for desecration of a state flag or emblem. However, Mikheyev holds that there are many more ways to hurt the patriotic feelings of Russians. A typical example, the politician claimed, are the mass media discussions that start every year before May 9th – the day of victory over Nazi Germany in 1945.
"Exercising their wit and alternative view on history, some journalists even allow themselves to complain that "civilized" Germans have failed in conquering the "barbaric" Soviet Union. I think this is absolutely inadmissible in the country where the pride for its history remains the main spiritual clamp of the nation," Mikheyev said in an interview with Izvestia daily.
In addition, the MP pointed out that according to his estimates Russia has more patriots than religious believers and the rights of the former are not protected while the latter have a dedicated law defending theirs.
Many Russian politicians have raised the question of protecting patriotism after the scandal involving the US punk band Bloodhound Gang. During a concert in Ukraine in July the band's bass player grabbed a Russian flag and shoved it through his underpants before throwing into the crowd.
The video of the gig got on the internet caused a wave of outrage among ordinary Russians, politicians and officials. Bloodhound Gang had to cancel the Russian leg of their tour, suffered a shower of eggs and tomatoes hurled at them by former fans as they were leaving the city of Anapa and had a brawl with a group of people who posed as Cossacks at the airport before departure. 
After they left the country, Russia's law enforcement agency specializing on highly resonance crime – the Investigative Committee – reported that it had instigated a criminal case into the incident, calling it a premeditated desecration of the state flag by a criminal group.
After this the rockers got an official five-year ban on entering Russia, but no other measures have been taken so far.

You can share this story on social media: