Russian court denies parole for jailed Pussy Riot member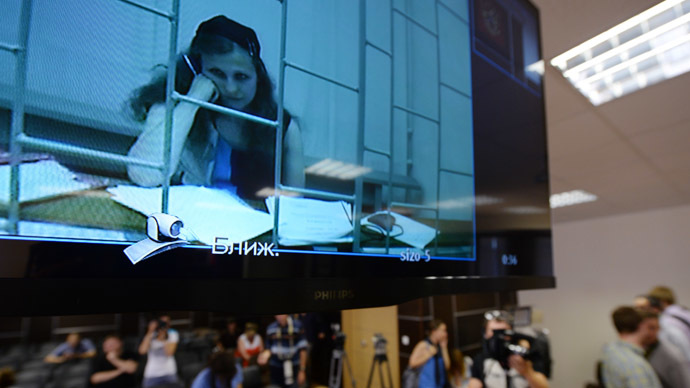 A regional court in Russia has rejected an appeal by Maria Alyokhina, a member of the Pussy Riot punk band, who sought to reverse the earlier decision to deny her release on parole.
The court upheld the May 23 decision by a city court in Berezniki, Perm Region, which rejected Alyokhina's parole request and ordered that she continue to serve her two-year sentence in a penal colony.
The defense lawyer said that she was planning to appeal the ruling in the upper court instance.
Alyokhina, who watched the court session through a video link while remaining in prison in a different part of the city of Perm, requested the removal of the judge and, after being refused, said she did not want to take part in the hearings and turned away from the camera.
On Friday the court will hear an appeal by another Pussy Riot member, Nadezhda Tolokonnikova, who is also seeking parole but whose request was also rejected earlier.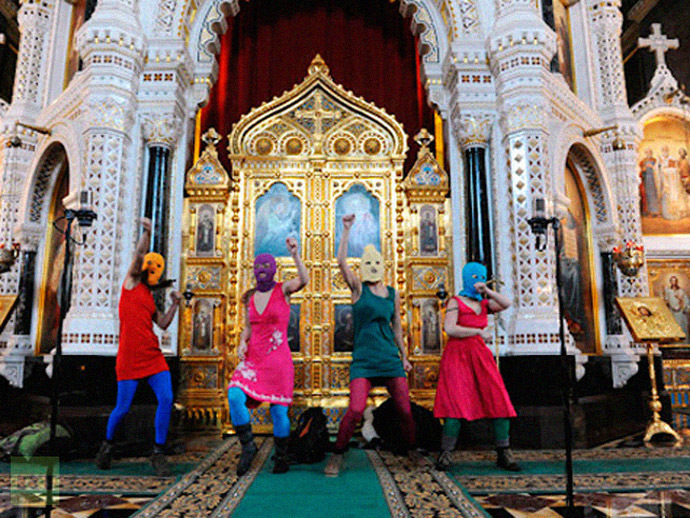 The third woman who was convicted and sentenced to two years within the Pussy Riot case, Ekaterina Samutsevich, was released on probation in October last year.
The three rockers were sentenced to two years in prison each in August 2012 after the court found them guilty of aggravated hooliganism manifested in the 'Mother of God drive Putin away' stunt that they performed in Moscow's major cathedral in  February 2012.
The case has drawn a lot of attention from rights activists and rock and pop stars who repeatedly expressed support for the Pussy Riot members. The Russian community, however, supports the sentence, albeit not unanimously. According to the poll conducted by the Levada research center in May this year 56 percent of Russians consider the two-year sentence an adequate punishment, 23 percent say that the sentence was too harsh and only nine percent said that the women should not have faced criminal prosecution.
Earlier this week Amnesty International group published a petition signed by about a hundred pop and rock stars asking the Russian authorities to release the jailed punk rockers.
The signatories, including Madonna, Adele, Paul McCartney and Elton John, as well as such bands as U2, Radiohead and Coldplay, called the imprisonment "shockingly unjust" and asked the court to review the sentence so that the convicts could return to their families and their lives.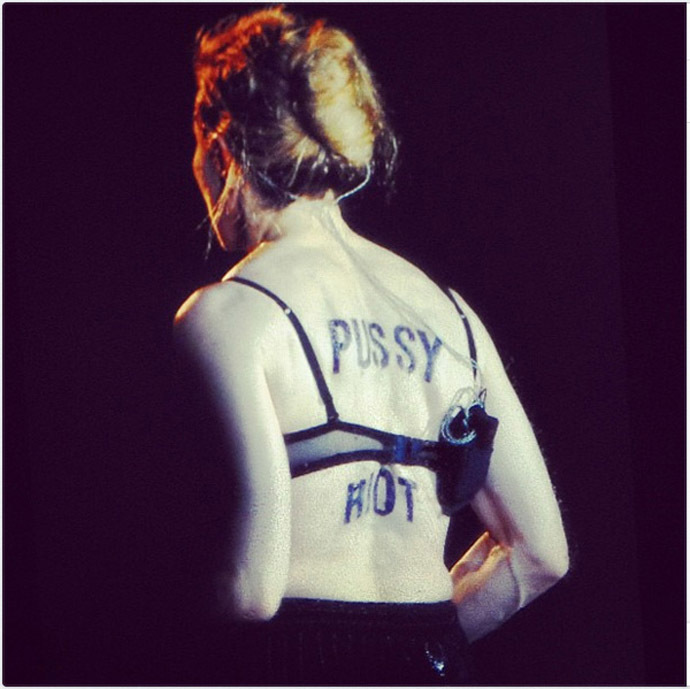 You can share this story on social media: