Russian court bans Pussy Riot internet videos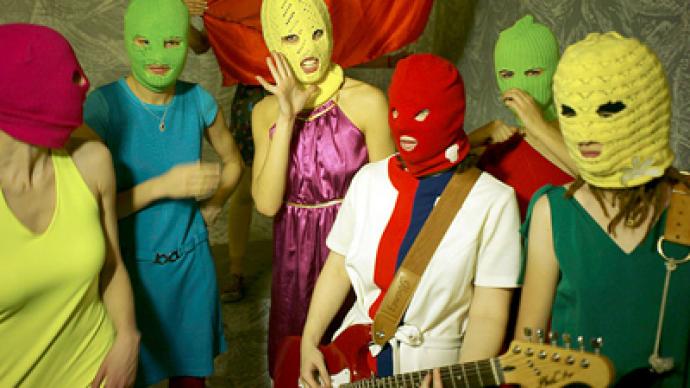 A district court in Moscow has declared videos by the Pussy Riot punk band as extremist and ordered internet providers to block them in Russia.
The court order followed an official request by the prosecutors' office initiated by Liberal Democrat MP Aleksandr Starovoytov. The judge read out the IP addresses of all the hosts of Pussy Riot videos. In accordance with the new Russian law if providers do not block the now illegal content their resources would be taken down completely after the court verdict comes into force. In particular, the court banned the most well known of the Pussy Riot videos – the "punk prayer" in Moscow's major cathedral entitled "Our Lady, draw Putin away". The original video (which is very different from the edited version) was banned as was a clip in which Pussy Riot members sang protest songs on the Red Square. The court agreed with the opinion of forensic experts who said the Pussy Riot clips were "a disguised call to organize mass riots on squares similar to the Occupy Wall Street or the events in the Arab countries". The experts also agreed that the videos insulted the feelings of Orthodox believers.
The Russian Orthodox Church has said it is satisfied with the court decision adding that many similar materials had been previously put on black list and thus the ruling must not come as a surprise. On August 17 this year, three members of the feminist punk band Pussy Riot were sentenced to two years each for aggravated hooliganism for their 'performance' of the 'punk prayer' in the Cathedral in February. In October, one of the young women, Yekaterina Samutsevich, was released on probation after she replaced her lawyer and the new team successfully appealed her conviction. The two others will serve their terms in remote penal colonies. The case triggered harsh criticism from rights activists and celebrities both in Russia and abroad, with many seeing the trial as politically-motivated.Russian officials repeatedly rejected the suggestions that they had influenced the court and pointed out that the girls were punished only after they insulted the believers and attempted to cause religious strife, while numerous other stunts, in which Pussy Riot ridiculed the authorities were met with fines or no reaction.
You can share this story on social media: