Intelligence officer appeals conviction over betrayal of Russian spy ring
Published time: 1 Jul, 2011 14:22
Edited time: 1 Jul, 2011 19:24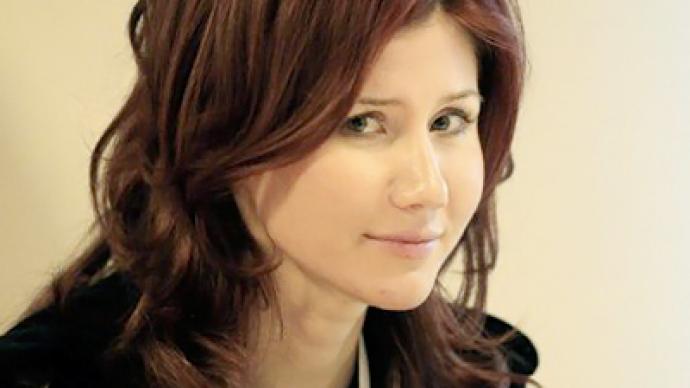 Lawyers for former colonel Aleksandr Poteyev, who was sentenced for high treason after betraying a group of Russian spies in the US, have contested the verdict.
­A brief cassation appeal has been filed, his lawyer Andrey Kucherov said on Friday. More materials could be added once the court has prepared the final version of the ruling.   

Poteyev, 59, was found guilty of high treason in absentia by the Moscow district military court for the betrayal of 11 Foreign Intelligence Service (SVR) agents, including Anna Chapman, who were working undercover in the US. He was sentenced to 25 years behind bars and stripped of the rank of colonel, as well as his military decorations.

Kucherov said he would not ask the court to repeal the sentence, but wanted for Poteyev to be acquitted on some of the charges. They include, in particular, the divulgence of state secrets, he told Itar-Tass.

The lawyer explained his reasoning behind attempts to reduce the sentence by stating that it is too harsh. At the same time, Kucherov said he filed an appeal on his own initiative because "he has never been in contact with Poteyev", though he was appointed as his lawyer. The appeal will be considered by the Military Board of the Russian Supreme Court.

Poteyev is believed to live in the US, where he managed to flee in June of last year. He was convicted in absentia at a trial that was held behind closed doors as much of the evidence pertained to classified information.   

The investigation established that Poteyev had attempted to coordinate Russian spies in the US and scheduled meetings in places that were later found to be compromised by Russian intelligence. He had also allegedly ordered inadequate equipment for intelligence gathering purposes.   

According to the verdict, the former colonel traveled to Latin America and other non-CIS countries several times from 2000 to 2009, whereby he virtually went off the radar. The judge said restoring the position of Russian intelligence in Latin and North America, which were lost as a result of the betrayal, would require a lot of time and money.

The SVR accused Poteyev of giving away important information concerning the means of financing Russian agents who working abroad, as well as their communication channels.

Anna Chapman, nicknamed "Agent 90-60-90", along with other members of the spy ring, testified as witnesses during the court hearings. According to Chapman, a person who knew a code from her personal records contacted her in the US before the ring was exposed. She then asked Moscow for instructions and, thereby "spoiled US intelligence plans to make a documentary record of the agents' work," the judge said.

Investigators believe Poteyev had been cooperating with the CIA since 1999. At that time, he had allegedly got access to materials concerning Russian agents operating in the North and Latin America.