Opposition blogger may face pedophilia charges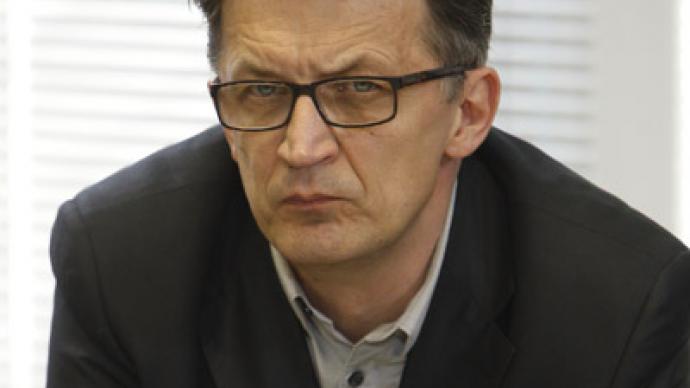 Several Russian human rights organizations are demanding an inquiry into allegations that a prominent opposition member, one of the most popular bloggers, Rustem Adagamov, was involved in a pedophile scandal.
Ten organizations, as well as a member of the Presidential Council for Human Rights, Yana Lantarova, addressed Russian Prosecutor General Yury Chaika and head of the Investigative Committee, Aleksandr Bastrykin with an open letter, writes Izvestia daily. Rights advocates ask law enforcers to investigate accusations made by the blogger's ex-wife Tatyana Delsal who claimed that Adagamov had sexually abused a 12-year-old girl on multiple occasions.In an interview distributed through the internet, Delsal said she learned about the rapes from the victim herself. She claimed the girl still cannot recover from the psychological trauma. The scandalous video was followed by the publication of an alleged correspondence between Adagamov and Delsal. In texts allegedly belonging to the blogger (known as 'Drugoi,' or 'the Other'), he begged his former spouse – who currently lives in Norway – not to make the case public as it would ruin his life and his career. The children rights activists asked prosecutors to launch a criminal case against the opposition member if the information mentioned in the posts is confirmed.Adagamov, who may face up to 20 years behind bars, denied the accusations as nonsense. According the opposition activist, his former wife cannot forgive him for cheating, but he anyway would not talk badly about her as she is still part of his family. However, Drugoi is set to sue bloggers who publicly accused him of pedophilia for discrediting his honor and dignity. Adagamov has been actively participating in protest rallies that followed the December 2011 parliamentary vote and was recently elected to the Opposition Coordination Council. His comrades from the council are not going to jump to conclusions about the pedophile scandal and suggested that the blogger could publically pass a polygraph test."We trust him and the test could help to dispel public concerns. If a person is cleared, there's nothing to fear," Akim Palchayev told Izvestia. Fair Russia MP and council member Dmitry Gudkov is confident that accusations against Adagamov are nothing, but a provocation similar to that against other opposition activists, including Alexey Navalny (who faces embezzlement charges). "I perfectly understand what kind of relations there can be with former wives," he added.Another member of the body, national-democrat Vladimir Tor believes that dealing with "family rows" in beyond the council's competence and it is up to investigators to deal with such matters.
You can share this story on social media: