Opposition plan to get round Moscow protest rally ban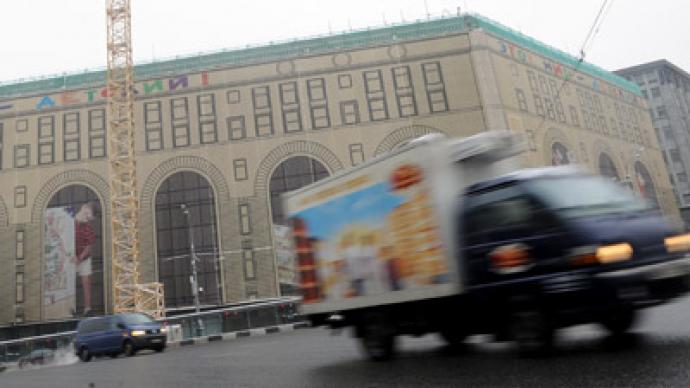 Opposition leaders say they will get around the Moscow authorities ban on a protest rally in the city on December 15. The organizers say their gathering will not be officially considered a rally.
The organizer of the planned "March of Freedom", the leader of the Leftist Front movement Sergey Udaltsov, reported through his internet blog that after being refused permission the authorities added a warning that attempts to organize the rally "will bring consequences and responsibility".The city authorities have confirmed that the planned march received no approval, but added that the opposition activists made no attempts whatsoever to negotiate the plan. "I understand that they had different ideas – they needed an excuse not to hold their event," said Aleksey Mayorov, the head of the City Security Department.Udaltsov also wrote in his blog that he and his colleagues did not plan to violate the ban and organize a non-sanctioned rally, but added that he personally is planning to come to Lubyanskaya Square on December 15 at 15-00 "as a free Russian citizen" and nobody can ban this. Other opposition supporters grabbed the hint and started spreading the news, adding notes that these reports are not, in any way, adverts for a non-sanctioned rally. Sometimes they added pictures with directions and sometimes the information was presented as a question on what the possible consequences would be if one dares to appear at Lubyanskaya Square at 15-00 on December 15th. A few activists, on the other hand, suggested they comply with the authority's decision, saying that the possible unrest could only provoke a crackdown and will not cause sympathy from city residents. The news came on the same day when the Levada polling center published research on the attitude to the opposition, protests and the authorities and their current course. Only 11 percent of people who responded actively support the opposition and protesters, but also the share of active opponents of the opposition marches is just 14 percent. 40 percent of those polled said that they can express mild support for the opposition and 41 percent said that they disapprove of the protest movement. 25 percent of Russians think that the past year's protests yielded at least some positive results, but 58 percent disagree with this. Sergey Udaltsov is currently under investigation over suspicion of organizing riots at an lawful protest march in Moscow in May, along with his aide Leonid Razvozzhayev and another young political activist, Konstantin Lebedev. About a dozen people were detained while resisting the police and causing unrest during the march.Investigators claim the activists received funds and training from abroad while Udaltsov denies all these charges.
You can share this story on social media: