10,000 United Russia members may sue opposition leader Navalny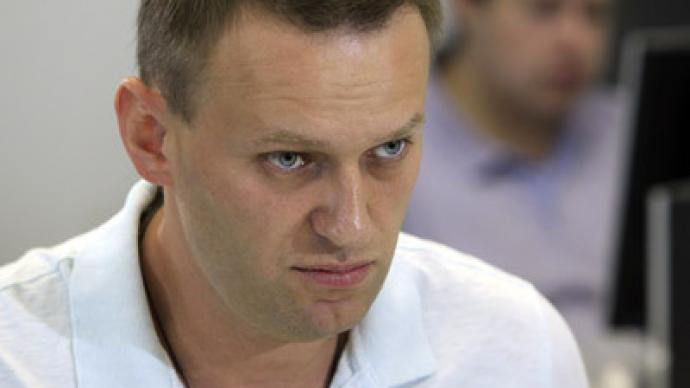 An activist supporting United Russia is set to "calm down" opposition leader Aleksey Navalny by filing an avalanche of lawsuits against him for insulting the majority party.
Navalny, an anti-corruption blogger, was the first to dub United Russia "a party of crooks and thieves," which has become a nickname used by the opposition to disparage the ruling party. Navalny's unflattering comment about United Russia has already cost him 30,000 rubles (about $950). In June, a Moscow court ordered Navalny to pay the fine as compensation for "moral damage" caused to United Russia member Vladimir Svirid. Svirid now aims to receive power of attorney from 10,000 members of United Russia to bring Navalny to court for offending their honor and dignity, Izvestia daily newspaper reported."I guarantee that he will calm down. For crying out loud, how long should we keep listening to him?" Svirid told the paper, adding that a person who insults others is no longer a politician. Svirid plans to demand one million rubles (about $32,000) for each United Russia member he will represent in court. Given the precedent, however, Svirid admits it is likely that Navalny will only be ordered to pay 30,000 rubles each –300 million rubles (over $9.5 million) in total.The lawsuit hopes to distract Navalny – recently elected as the head of the opposition's Coordination Council – and force him to focus on legal proceedings. According to Svirid, the opposition leader may end up having to spend a year in court.Navalny was apparently undeterred by the news. "For a millionth time, United Russia members threaten with a million lawsuits. I'm sick of that," he wrote on Twitter. Navalny, a lawyer by training, is a founder of anti-corruption website RosPil and an active participant in the protests that followed last year's parliamentary elections.