'Battle for Moscow Region' begins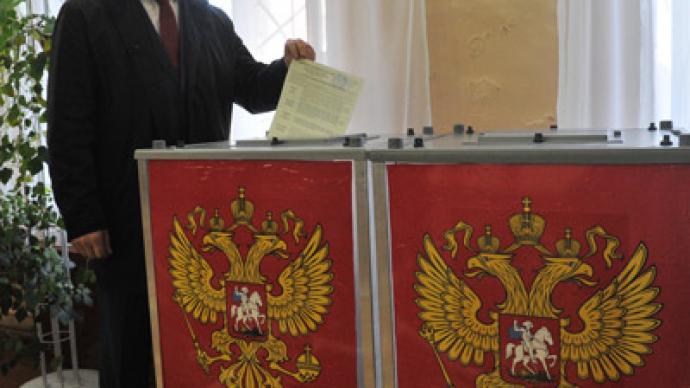 Candidates from all shades of Russian politics and a rock musician have announced plans to fight in the elections for the Moscow Region governor, which has become vacant after Sergey Shoigu was appointed Defense Minister.
The election will be held in September next year on the day Russia holds its municipal and regional polls.
On Tuesday, President VladimirPutin fired Defense Minister Anatoly Serdyukov and replaced him with Shoigu, who has been the Moscow Region Governor since May. The President now has to appoint an acting Governor for the territory that covers over 45,000 square km.
With over six months before the start of the election campaign, the majority United Russia party and Liberal-Democrats (LDPR) have already said they would propose members as candidates for the post.
Vladimir Zhirinovsky, the leader of LDPR, predicts "a cruel fight" as all parties will participate. United Russia will focus its efforts on beating the candidates proposed by the Communists and the opposition, which gives LDPR more chances for winning, he told Interfax.
Sergey Udaltsov, the leader of Left Front underlined that the opposition has to come to a compromise and propose a common candidate for the vote. Earlier in October, Udaltsov was charged with conspiracy to organize mass riots in Russia and is currently under a travel ban.
Well-known environmentalist Oleg Mitvol who heads the 'Green Alliance – popular party' also does not rule out his participation in the elections.
Rock singer Sergey Troitsky – better known in Russia under his nickname, Spider – also announced he's going to run for office. Earlier this year he took part in the elections for the head of Khimki in the Moscow region. Spider's rather modest performance in the poll – he got about 2.4 % of the vote – hasn't killed his enthusiasm. The rocker has already come up with the name for his election campaign: "Battle for Moscow Region."