Russian General Staff convinced Iran and N. Korea have no intercontinental missiles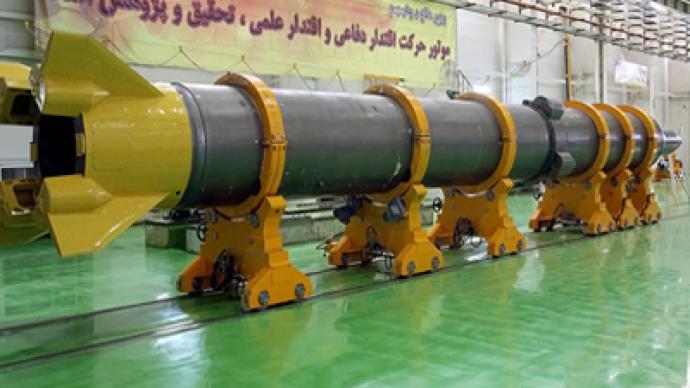 Iran and North Korea do not have ballistic missiles capable of reaching the US and other NATO countries, according to Russia's General Staff.
"The threat of missile attack on the leading world powers including the US and NATO member states is extremely insignificant," deputy head of the General Staff Lieutenant General Vyacheslav Kondrashov said at an international conference in Moscow on Friday. He noted that there are "no signs of nuclear arms" on Iranian missiles. Vyacheslav Kondrashov added that Teheran and Pyongyang only possess tactical missiles and that neither has the means of creating intercontinental ballistic missiles at this point. Both Iran and North Korea have "insufficient level of nuclear technology" he said. "Contrary to the US viewpoint on Iran and North Korea, we believe that these countries are far from the creation of intercontinental ballistic missiles," the official stressed.He said that Teheran possesses "Shahab 3" missile, but for it to reach the US it is necessary to equip it with a third step and a nuclear warhead. Something which is "technically impossible for Iran" at the moment.Last week the United Nations released a panel report indicating that prohibited missile technology was shared by North Korea and Iran through a "neighboring third country," presumably China. The Chinese Foreign Minister later denied such claims.Another top military official, deputy head of the General Staff Colonel General Valery Gerasimov, also stated that Russia is "seriously concerned with US plans to place its AMD elements near the Russian border," namely in Poland, Romania, Bulgaria, the Czech republic  and some other NATO countries."According to our estimates, the planned AMD could create risks for Russian strategic nuclear forces in the future, and this is a threat to Russia's national security," he said, adding that Moscow needs legal guarantees from the United States that the AMD elements are not targeted against Russian nuclear forces. In this regard, it is necessary to step up efforts for the settlement of the issue and also start working on the concept of the European AMD system. Otherwise, Russia will have to deploy new offensive weapons Gerasimov pointed out."But it won't be our choice. We are ready for a constructive dialogue with our partners," he outlined.
You can share this story on social media: