Russia urges North Korea to resume six-party talks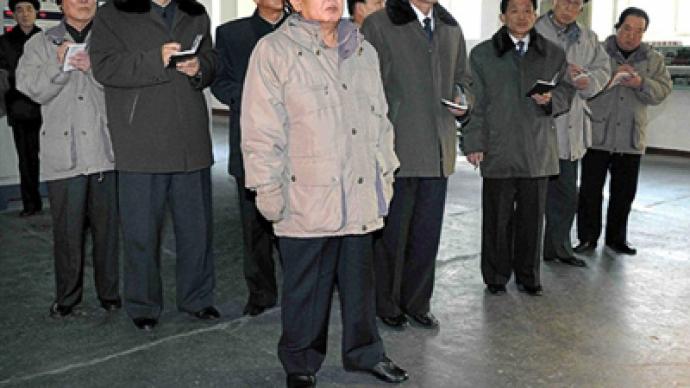 Pyongyang is ready to start discussing de-nuclearization of the Korean Peninsula "without any preconditions," announced Russian Deputy Foreign Minister Aleksey Borodavkin.
North Korea had expressed its readiness to resume the six-sided negotiations, Borodavkin said after talks with representatives of the North Korean Foreign Ministry on Tuesday. The talks between Pyongyang and China, Russia, South Korea, the US and Japan were suspended in December 2008. Last November, North Korea admitted that thousands of centrifuges were working at a nuclear plant "for peaceful purposes."During the latest round of consultations, the Russian delegation urged Pyongyang to resume talks on the basis of a joint statement of the six countries adopted on September 19, 2005. Another sign of North Korea's agreement to co-operate with its partners in the talks could be a moratorium on the production and testing of ballistic technologies. The country is also expected to allow International Atomic Energy Agency (IAEA) experts to examine its uranium enrichment facility. Inviting the experts to return to the Yongbyon nuclear center would be a practical and constructive step, Borodavkin noted.Russia is insisting that the North Korean nuclear issue should be resolved through diplomatic means within the framework of the six-sided talks. The negotiations should be resumed immediately in order to reach a consensus, Borodavkin noted.  Earlier, he said that Pyongyang's uranium enrichment program had violated the UN Security Council's resolution if this was a real facility consisting of a cascade of centrifuges. An appropriate decision on the program's termination could be adopted during the six-nation talks. Russia would not object to having the issue discussed at the UN Security Council. As North Korea is expected to abandon its military nuclear program, it should not be deprived of the right to continue its peaceful program under IAEA control, the diplomat said.  Russia has also proposed joint projects that could ease tension between Pyongyang and Seoul. They include building a gas pipeline from Russia to South Korea via the North Korean territory. The three countries may link up their railways as well. Russia's signal to Pyongyang and Seoul is "clear and strict," Borodavkin said – they should cease all military action and resume dialogue. At the same time, Moscow intends to deepen bilateral ties with North Korea. Russia has increased the amount of food assistance to North Korea under the World Food Program to $5 million.
You can share this story on social media: