US interceptor missiles in Romania "may pose risks" to Russia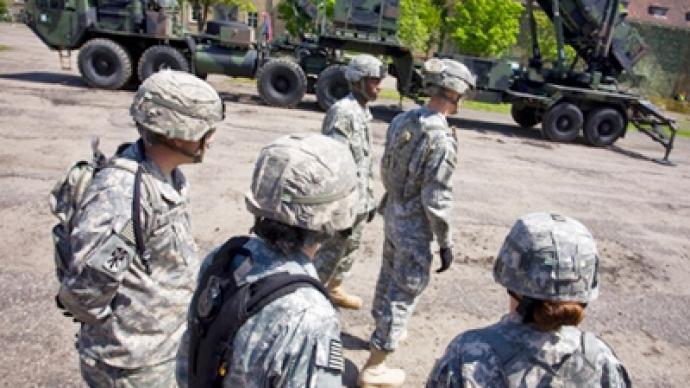 Moscow warns that the US is building the European segment of its global missile defense system "regardless of Russian-US dialogue" on the issue.
Russia was alarmed at the news of the deployment of US interceptor missiles on Romanian territory, the Russian Foreign Ministry has said in a statement. The decision "may pose risks for Russian strategic nuclear forces," it stressed.Washington and Bucharest announced on Tuesday that elements of US global missile defense shield would be stationed at the former Romanian airbase of Deveselu. Romanian President Traian Basescu addressed the nation, saying that the future missile defense was not aimed against Russia.  However, Moscow said it regretted that the dialogue between Russia and the US was not taken into account when the decision to deploy interceptor missiles in Romania was made. Washington is continuing to implement "the phased adaptive approach" toward building a segment of the US global missile defense in Europe, the Foreign Ministry said. Washington announced these plans back on September 17, 2009. Russia warned that it would closely follow the developments because the planned US system "may pose risks for Russian strategic nuclear deterrence forces in the future." Earlier, the Russian leadership had said it would have to take "adequate measures" if the US and NATO choose to build the European missile defense shield without Moscow's participation.In the current situation, Russia is insisting on legal guarantees from the US that the missile defense system being deployed in Europe "is not targeted against the Russian strategic nuclear forces," the ministry said. The concept and architecture of the European missile defense system should be now developed "in a priority manner," it added.The absence of legal guarantees to Russia from Washington remains the main stumbling block at the talks between Moscow and NATO, Russia's envoy at the alliance Dmitry Rogozin said. The negotiations "are going hard," Interfax quoted him as saying. The current military phase of the talks will be followed by the foreign policy phase that starts on Thursday. Russia "needs clear, verifiable guarantees" based on completely clear technical military criteria, Rogozin said. Although the military may, in theory, reach an agreement, "a powerful political impulse is needed," he said. Unless the US sees Russia as a partner, "negotiations can hardly bring any progress," he noted.
You can share this story on social media: