Communists refuse to sue over presidential poll violations
Published time: 16 May, 2012 07:57
Edited time: 16 May, 2012 11:57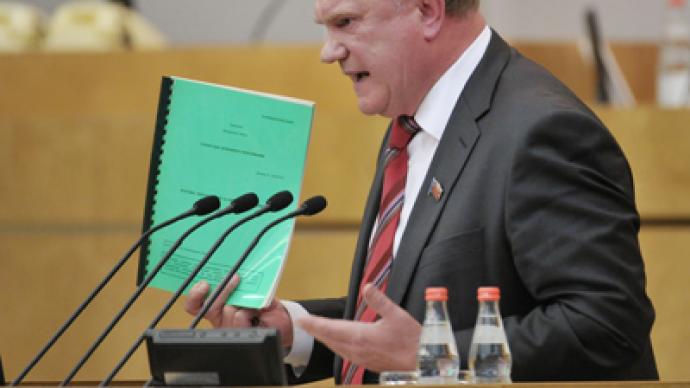 Communists will not contest the results of the presidential election in court, even though they do not recognize them as legitimate.
­The decision was made since appealing the ruling of the national court in the European Court of Human Rights was judged "useless", one of the top party members, MP Badim Solovyov told Vedomosti daily.
According to the European Convention of Human Rights, the Strasbourg court only considers complaints on elections to national legislatures, the State Duma deputy explained.
While contesting the presidential election results in Russia's Supreme Court would mean receiving further proof of its legitimacy as "Russian justice cannot cast doubt on it by default." Solovyov said that opposition groups and parties have lost most suits trying to contest the election either at federal or regional levels.
So for now, the Communist party has focused on the suit for the cancellation of the parliamentary election results. They intend to proceed to the European Court of Human Rights with it.