Helpless dog saved from horrible death after getting stuck in middle of frozen Siberian lake (VIDEO)
Unable to move and completely alone in the middle of a vast icy lake in Siberia, a large dog was facing certain death when its fur froze into the cold surface – until the stranded animal was rescued by a team of first responders.
The tough Siberian weather can be cruel not only for humans, but for canines as well – and one particular mutt learned this the hard way in Russia's Chita Region. The animal apparently tried to cross the frozen Lake Kenon, located near the city of Chita itself. It is not entirely clear why the dog decided to embark on such a precarious journey – maybe it hoped to get closer to the heat coming from the thermal power plant situated on the lake's shore.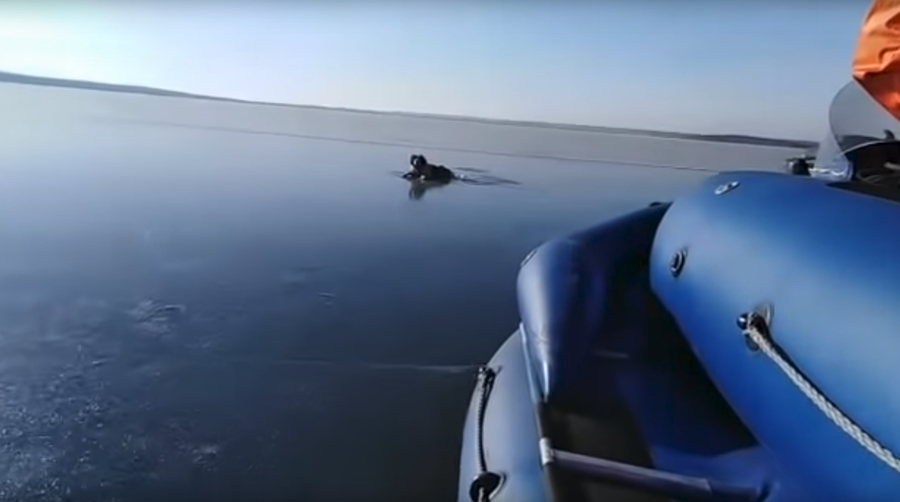 The animal managed to traverse much of the lake safely but at some point slipped through a crack in the ice and became stuck. Its fur froze onto the icy surface, effectively immobilizing the canine. It is not clear how many hours the dog spent stranded, but it was lucky enough to be spotted in time by just the right people.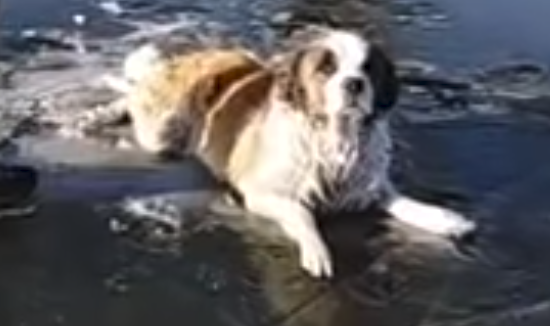 A video filmed by the local state rescue and response team shows a blue hovercraft approaching the imperiled pooch. "We were training and noticed that a dog fell through and froze onto the ice," a man can be heard saying.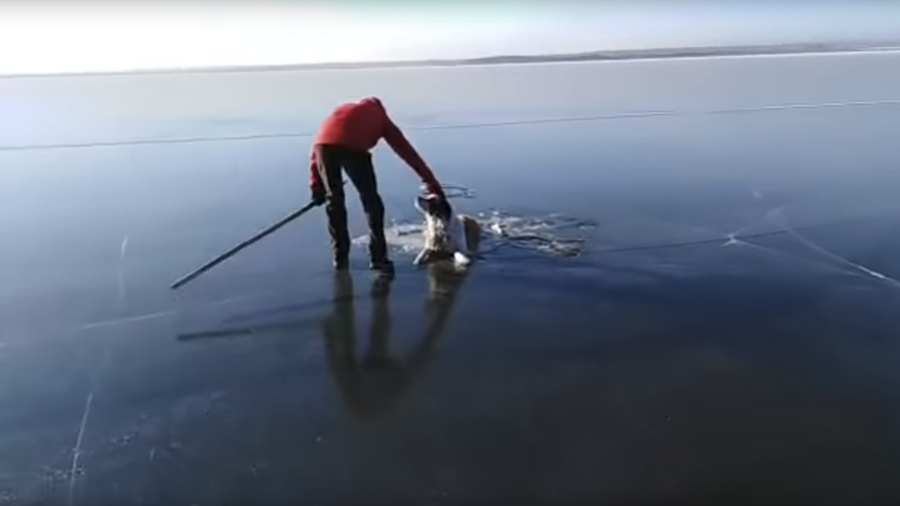 One of the rescuers patted the dog on the head and proceeded to inspect the ice around it. He is later seen probing the icy cover with a digging bar – gently and carefully, trying not to hurt the animal. The dog itself was sitting calmly without making a sound, showing no sign of aggression.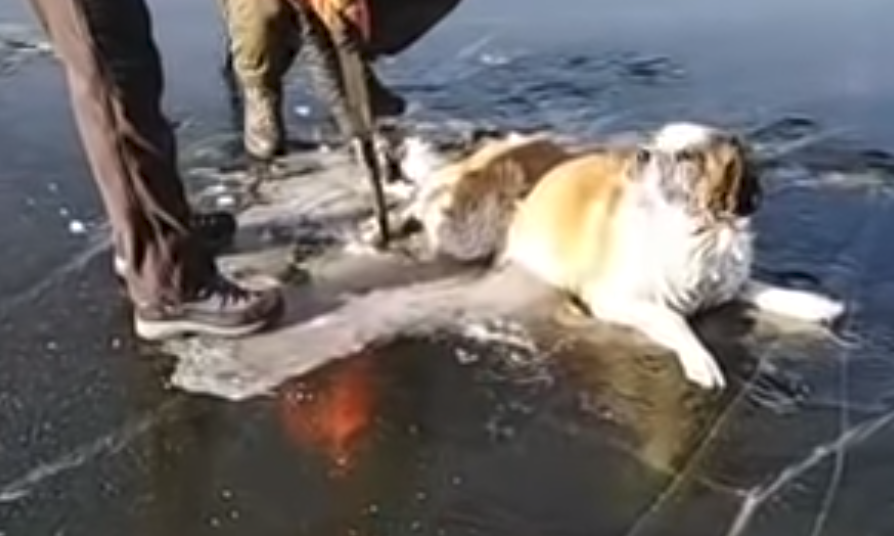 The animal was ultimately freed from the ice, taken ashore, warmed up and fed, the media reported. It received no injuries and was 'discharged' soon after.
READ MORE: Heroic Russian firefighters revive 'lifeless' cat after tragic apartment blaze (VIDEO)
It's not the first time that the country's first responders have been filmed saving animals in dangerous situations. Earlier this year, a dramatic video captured how Russian firefighters managed to resuscitate a pet cat that was rescued from a fire along with its owner.
Think your friends would be interested? Share this story!
You can share this story on social media: