Duma gives first nod to Putin's bill on responsibility for sacking workers of 'pre-pension age'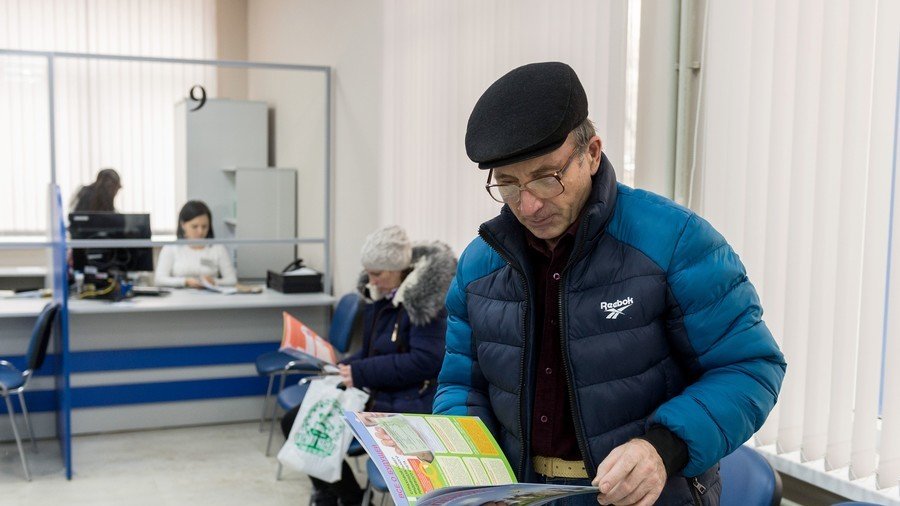 The Russian Lower House has approved the bill granting additional social protection to people approaching retirement age, like substantial fines for employers who fire such workers or refuse to hire them without valid reasons.
In particular, the bill states that unmotivated sacking or refusal to hire workers of pre-retirement age should be punished by fines up to 200,000 roubles (about $2900) or in the amount of the fired worker's 18-month salary. Violators can also be sentenced to up to 360 hours of correctional labor.
The bill introduces the definition of pre-retirement age and describes it as "up to five years that precede the moment when a citizens receives his pension insurance in accordance with the law. The current retirement age in Russia is 60 for men and 55 for women, but once the reform is complete these figures are set to rise.
The bill introducing the definition of pre-retirement age and describing various rules applying to such people was drafted by President Vladimir Putin about a week ago.
In mid-June the State Duma approved in the first reading the bill providing for a gradual increase in the retirement age from 60 to 65 years for men, and from 55 to 63 for women. The planned deadlines of the project are 2028 for men, and 2034 for women.
The planned reformed caused a wave of protests in Russian mass media and on the internet and later on the streets of Russian cities. The reaction prompted interference of President Vladimir Putin who said that he personally and the majority of other senior officials disliked the proposals to raise the retirement age, but also warned that without such steps Russia would face a serious crisis.
In late August the president spoke to the nation in a televised address dedicated to the planned raise of the retirement age. In it, Putin again asked ordinary Russians to understand the necessity of the proposed reform in order to prevent the collapse of the national pension system and made several proposals that could soften the impact of the changes, at least for the most socially unprotected groups of population.
Apart from introducing the category of citizens of pre-retirement age and measures of additional protection for them, Putin's measures included lowering of the retirement age increase for women (five years instead of eight), keeping all current tax benefits for pensioners up to the moment the reform is fully completed and offering additional payments to some categories, like pensioners who reside in remote rural areas.
Think your friends would be interested? Share this story!
You can share this story on social media: