Putin details amendments to soften impact of impending pension system reform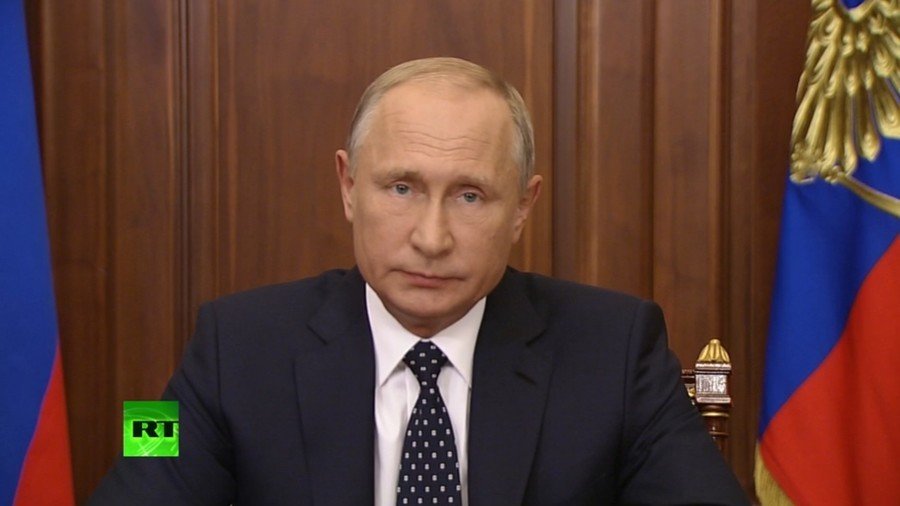 In a televised address to the nation, the Russian president proposed moves that would ease the transition to a new pension system, such as making it illegal to fire employees approaching retirement age.
In the much-anticipated address, Putin also acknowledged that in the early 2000s, he was against any changes to the Russian pension system and promised that there would not be any as long as he is the president. He stated that, at that time, it was a sound position due to the high unemployment rate, poverty, galloping inflation, and relatively low life expectancy.
Putin asked the Russian people to treat with understanding the changes – including the bill on the increase in the retirement age that was passed by the State Duma on the first reading on July 19 – as they will allow the pension system to maintain its financial stability for many years. The president said the reform will allow retirement payments to remain on the same level, and he promised that in the future they will be raised, both for current and future retirees.
He criticized proposals to address the looming deficit in the pension system by raising taxes or using state funds accumulated in previous years, saying that these measures would only postpone the inevitable changes.
The president said he understands that retirement and state pensions are issues of critical importance for millions of people, so he decided to personally detail the circumstances that make the changes necessary. Putin said he wanted to present some of his own proposals that he considered "of principal importance."
The president's amendments include introducing the category of citizens of "pre-retirement age," which would be five years before the retirement age set by the new law. These people will be given additional guarantees of keeping their jobs, including criminal liability for employers who fire workers approaching retirement age without valid reasons. Putin also proposed doubling unemployment benefits for people of pre-retirement age.
The president did not object to the planned increase in the retirement age for men from 60 to 65, but noted that, in his opinion, the increase for women should also be five years instead of eight, as the current draft stipulates. If Putin's amendments are passed in the final draft of the bill, women will officially retire at 60.
Putin also promised that before the reform is fully completed, pensioners will keep all tax benefits, and state payments and payments to some categories – like pensioners who live in rural areas – would be increased.
Another proposal is to reduce the employment record needed for early retirement, which is available for certain professions, to 42 years for men and 37 years for women.
The State Duma working group dealing with the pension reform bill will discuss Putin's proposals on August 31, Deputy Lower House Speaker Olga Timofeyeva told Interfax.
Subscribe to RT newsletter to get stories the mainstream media won't tell you.
You can share this story on social media: