Rallies against raising of retirement age held in Moscow (PHOTOS, VIDEO)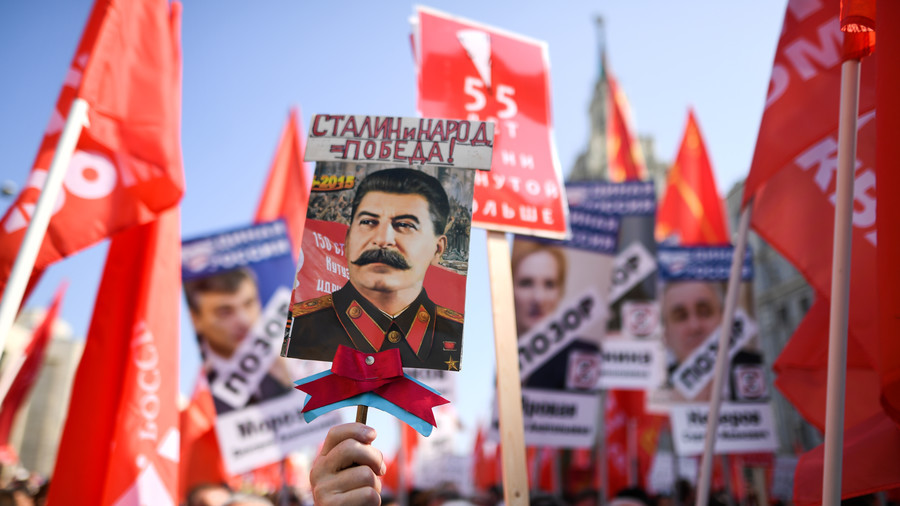 Two rallies against pension reform have been held in Russia's capital. Some 8,000 people turned up at the events, while organizers claimed "tens of thousands" were in attendance.
Russia's Communist Party staged its rally at Sakharov Avenue in central Moscow. Some 6,000 gathered at the event, according to official data from Moscow police. The organizers, however, claimed that more than 100,000 people attended their gathering, which was "more than during the previous protest, held on July 28." Photos from the scene, released by the party itself, suggest the official figures are closer to reality.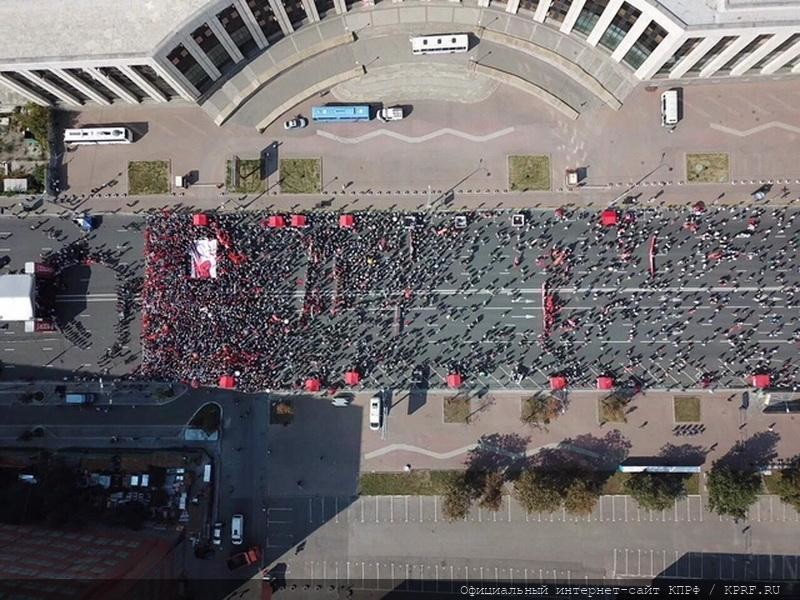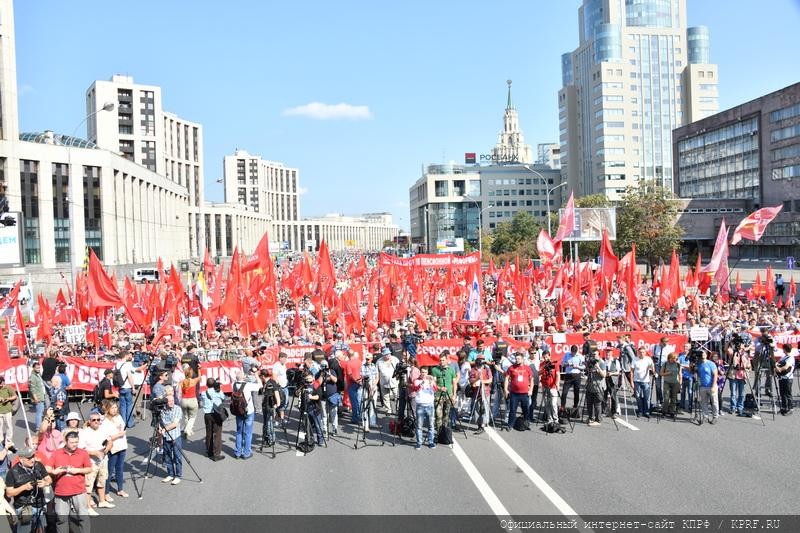 The Communists claim that 90 percent of Russia's population reject the reform and are urging the government to impose progressive taxation and reduce the numbers of bureaucrats, as well as hold a referendum on the retirement age issue. Apart from that, the Communists held a moment of silence for the recently slain rebel leader of Donetsk, Aleksandr Zakharchenko, called for dismissal of the State Duma, and promoted their candidate running for Moscow mayor at the upcoming elections.
Another event was held by the center-left Spravedlivaya Rossiya ('A Just Russia') party at Suvorovskaya Square. Several other political movements and trade unions also joined the protest, which attracted some 1,500 people, according to police estimates. The protesters called for the implementation of progressive taxation and a raise of wages in Russia, which they believe should go before any pension system reforms. The Moscow mayoral candidate from the party, Ilya Sviridov, urged various political parties to overcome their differences regarding retirement age reform and blasted the Communists for holding a separate meeting.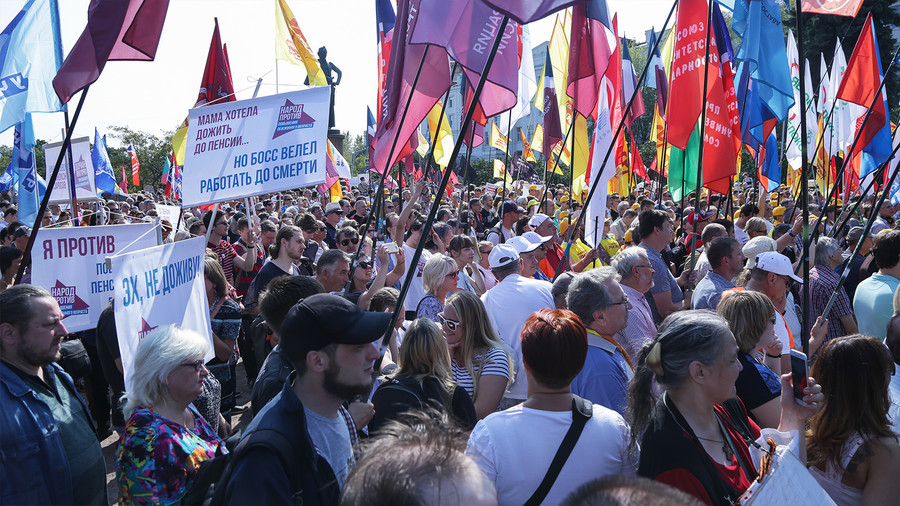 The controversial pension reform bill was passed by the State Duma on the first reading on July 19, sparking heated discussions and protests across Russia. The bill envisions a gradual increase in the retirement age from 60 to 65 years old for men, and from 55 to 63 years old for women. The planned deadlines for implementation are 2028 for men, and 2034 for women.
READ MORE: Putin details amendments to soften impact of impending pension system reform
Russian President Vladimir Putin weighed in on the reform in a televised speech on Wednesday, explaining its importance and proposing a set of amendments to the bill. The president's proposed changes include introducing a category of citizens of "pre-retirement age," which would be five years before the retirement age set by the new law. Such people would be given additional guarantees of keeping their jobs, and criminal liability for companies that fire them without a valid reason. Putin also advocated for raising the retirement age for women by five years instead of eight as the current draft bill stipulates.
If you like this story, share it with a friend!